Nov. 14 - Nov. 24, 2019
Thursdays-Sundays
Marisol Perez commutes from her apartment in the Bronx to her successful copy editor job with a Manhattan publisher. But something is amiss: apples are extinct, milk tastes like salt, and the moon has been missing for nine months. Abandoned by her guardian angel, Marisol ventures into the streets to find her best friend. Rivera's apocalyptic urban fantasy is a cautionary tale, reminding us that rekindling our compassion for our fellow man may be the only way to save the universe. (Winner of the 1993 Obie Award.) Featuring guest artists Tyler Layton and Toby Minor.
Directed by Liz Fisher.
Content warning: MARISOL contains strong language, stage violence and adult situations. Recommended for mature audiences.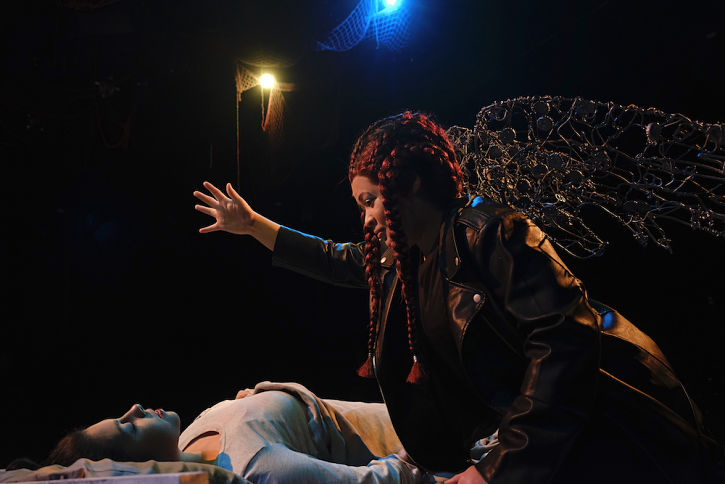 About Mary Moody Northen Theatre
Mary Moody Northen Theatre operates on a professional model and stands at the center of the St. Edward's University theater training program. Through MMNT, students work alongside professional actors, directors and designers, and explore all facets of theatrical production. MMNT is affiliated with Actors' Equity Association (AEA), the union of professional actors and stage managers in the United States. Students may earn points towards membership in the union through acting and stage management activities. MMNT operates under an AEA U/RTA contract and is a member of Theatre Communications Group. Information: 512-448-8487 or www.stedwards.edu/theatre.
About the Department of Performing Arts
The St. Edward's University Department of Performing Arts provides students a well-rounded foundation that values all facets of the performing arts. Through rigorous training, mentorship and practical experience in a professional setting, we challenge theater students to discover their voice as the storytellers and content creators of tomorrow.
About St. Edward's University
St. Edward's University is a private, liberal arts college in the Catholic, Holy Cross tradition with approximately 4,500 students. Located in Austin, Texas, it is one of the top universities in Texas and offers more than 50 undergraduate and graduate programs, including MBA programs and a master's degree in counseling. With a network of partner universities around the world, St. Edward's is a diverse community with educational opportunities designed to inspire students to cultivate a global perspective. St. Edward's has been recognized for 16 consecutive years as one of "America's Best Colleges" by U.S. News & World Report and is #12 among Best Regional Universities in the West in the U.S. News 2019 rankings. For more information on St. Edward's, visit stedwards.edu/about.
Press Contact: Michelle Polgar, 512-448-8483
Website: www.stedwards.edu/theatre
Facebook: http://www.facebook.com/stedwardsMMNT
Twitter: @SEU_MMNT
---
Marisol
by José Rivera
Mary Moody Northen Theatre
Thursdays-Sundays,
November 14 - November 24, 2019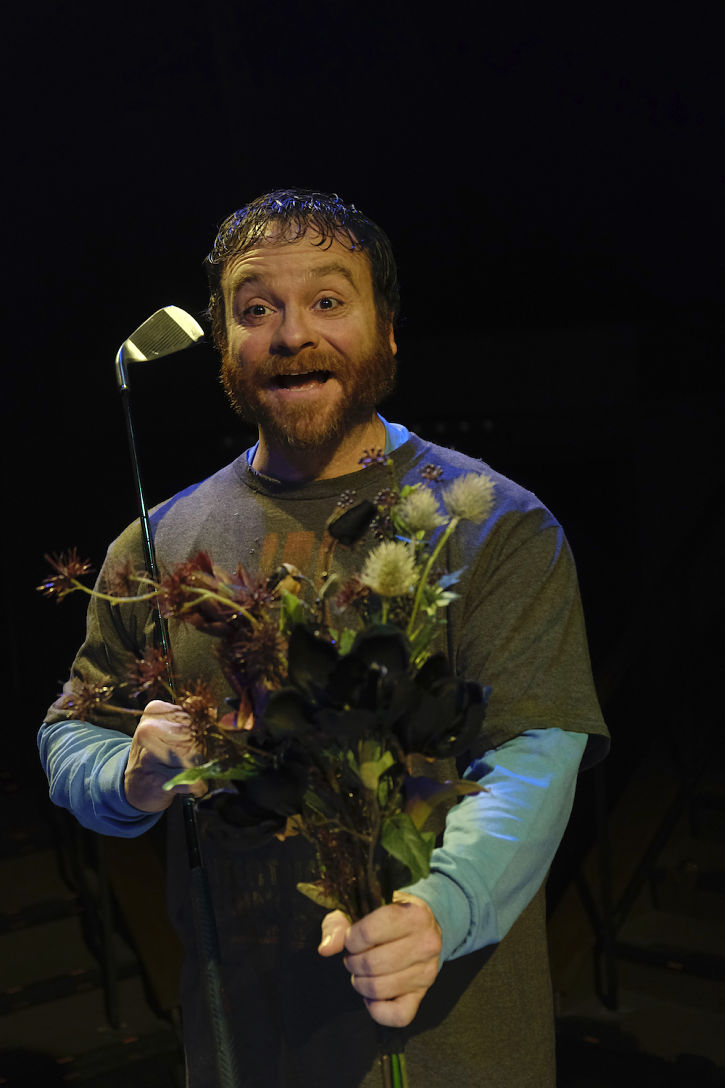 WHEN: Nov. 14 - 24, 2019
Thursdays – Saturdays at 7:30 p.m.
Sundays at 2:00 p.m.
WHERE: Mary Moody Northen Theatre
St. Edward's University
3001 S. Congress Ave.
Austin, TX 78704
Map and Directions: https://www.stedwards.edu/maps-and-directions
TICKETS: The performances are open to the public.
$25 Adult ($18 Students, Seniors, St. Edward's community)
Tickets and may be purchased through the MMNT Box Office at 512-448-8484 or online at www.stedwards.edu/theatre.
Box Office Hours are 2 - 5 p.m. Monday – Friday and one hour prior to curtain.
STUDENT DISCOUNT NIGHTS: Nov. 15 and 21 are student discount nights: $10 ticket with any Student ID