Sep. 13 - Sep. 29, 2019
Thursdays-Sundays
Ethos, in association with The VORTEX, is proud to present the return of :Humpty, a twisted nursery rhyme pantomime and winner of the 2012 B. Iden Payne Award for Outstanding Original Score. Gabriel Maldonado was also nominated for his Outstanding Performance as King Koray. One of Ethos' most unique artistic jewels, :Humpty returns with a new revisioning--7 years later!! There is no "spoken" language in :Humpty, so this show is accessible to non-English speakers and deaf and hard-of-hearing audiences.
General Humpty got cracked on the head during the War, and now he is behaving very badly. Loosely based on the nursery rhyme characters Humpty Dumpty, The Spoon, The Dish, The Cow, The Dog, and The Moon, ethos offers up a dark tale with adult aesthetics (not appropriate for children). Funny and disgusting, charming and startling, :Humpty features an all-star cast presenting an extraordinary and unconventional performance.
The story delves beneath the surface of the nursery rhymes, uncovering a story of War, Post Traumatic Stress Disorder, slavery, and the disparity of wealth and poverty. Betrayal, magical armies, and mortal combat ensue as the characters fight for their lives, loves, and freedom. :Humpty defies expectation with a mix of live action, music, video, movement, and humor.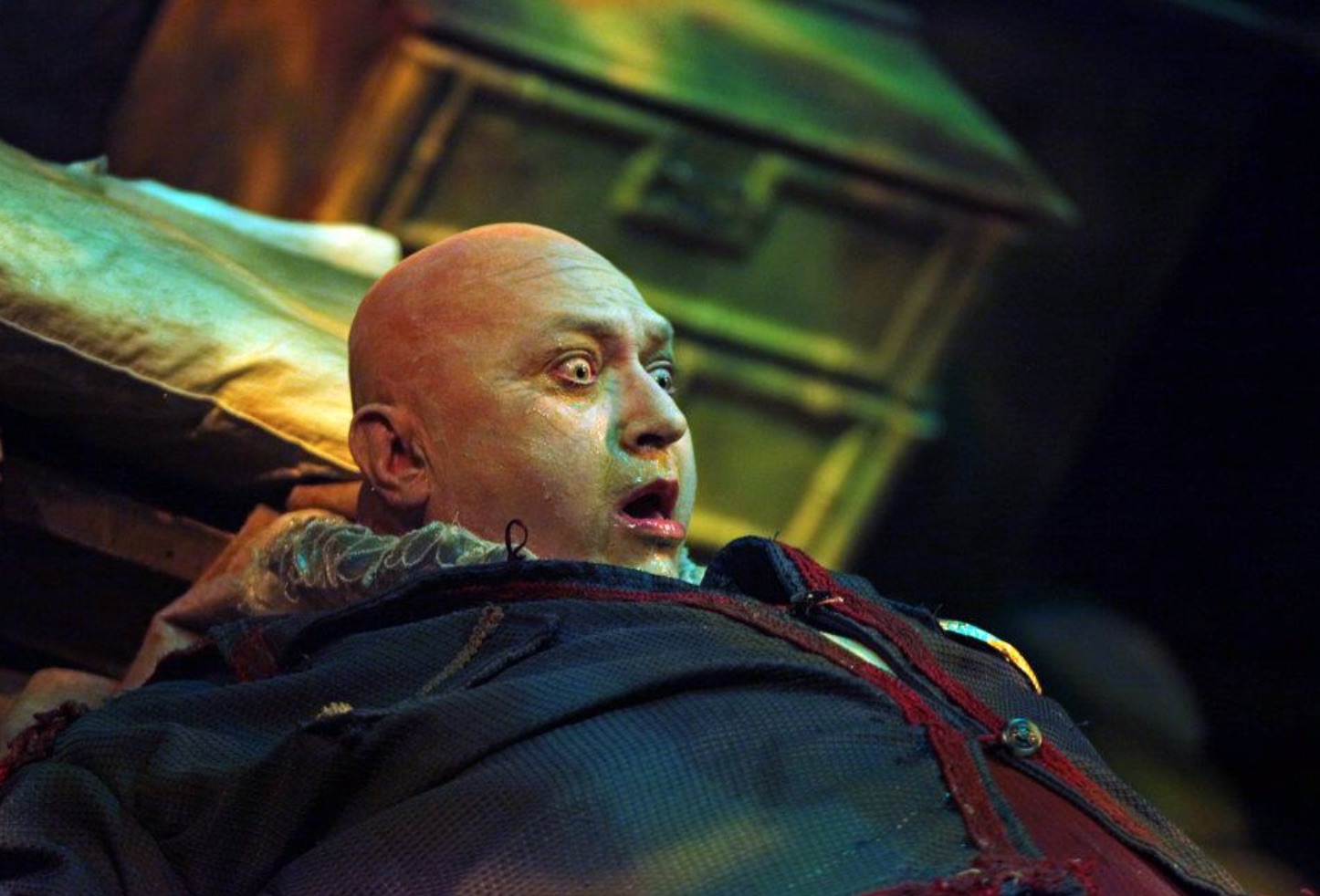 Starring the original returning cast: Mick D'arcy as General Humpty, Betsy McCann Bromley as Madame Kow, Gabriel Maldonado as King Koray, Justin LaVergne as Dogsbody, Melissa Vogt as Mistress Spoon, and introducing Jeremy Rashad Brown as Sir Wedgewood,
Directed by Bonnie Cullum. Story by Melissa Vogt. Original Music by Chad Salvata. Scenic Design by Ann Marie Gordon. Lighting Design by Patrick Anthony. Costume Design by Hsiaowei Chen. Video Design by Jose Lozano. Prop Design by Helen Parish. Stage Management by Tamara L. Farley.
Ethos is funded and supported in part by VORTEX Repertory Company and by the Cultural Arts Division of the City of Austin Economic Development Department.
THE VORTEX MISSION: We conjure and navigate the storm of imagination with urgent, unashamed art that dares to dream the world in which we want to live. This magic emanates from our cultural harbor, embraces diverse communities, breaks down barriers, and opens channels for vital exchange.
---
:Humpty
by Melissa Vogt, Chad Salvata
Vortex Repertory Theatre
Thursdays-Sundays,
September 13 - September 29, 2019
Thursdays - Sundays at 8 p.m.
Tickets $35 priority seating, $25, $15; experiences for couples $150 and $225
plus ticket service fees