Aug. 08 - Aug. 18, 2019
Fridays-Sundays
Nunsense begins when the Little Sisters of Hobokendiscover that their cook, Sister Julia, Child of God, has accidentally poisoned 52 of the sisters, and they are in dire need of funds for the burials. The sisters decide that the best way to raise the money is to put on a variety show, so they take over the school auditorium, which is currently set up for the eighth-grade production of Grease. Featuring star turns by each of the nuns, tap and ballet dancing, an audience quiz, and comic surprises, this show has become an international phenomenon.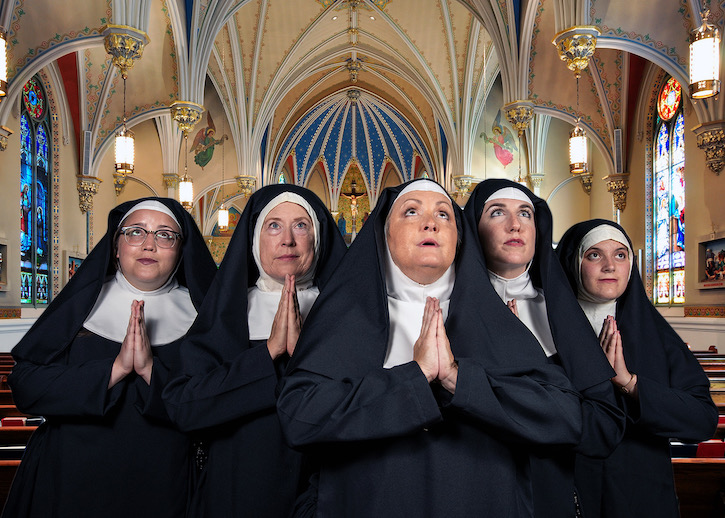 ---
Nunsense
by Dan Goggin
Fredericksburg Theater Company
Fridays-Sundays,
August 08 - August 18, 2019
Thursday, August 8 at 7:30pm (Preview)
August 9-18: Fridays and Saturdays at 7:30pm, Sundays at 2 pm.