Swimming While Drowning
by Teatro Vivo
Jul. 11 - Jul. 27, 2019
Thursdays-Sundays
Angelo and Mila are fifteen and homeless. Angelo is a dreamer, and Mila is a streetwise hustler. But when they become roommates at a shelter for LGBTQ teens, they build a fragile bond that inspires them to reach for understanding and self-acceptance. Emilio Rodriguez's poetic coming-of- age story celebrates the healing power of hope, and the beautiful mystery of being a teenager.
Featuring Nelson Contreras Paz and Victor Hugo Jaramillo, this poetic story celebrates the healing power of hope.
Directed by Alexis A. Arredondo.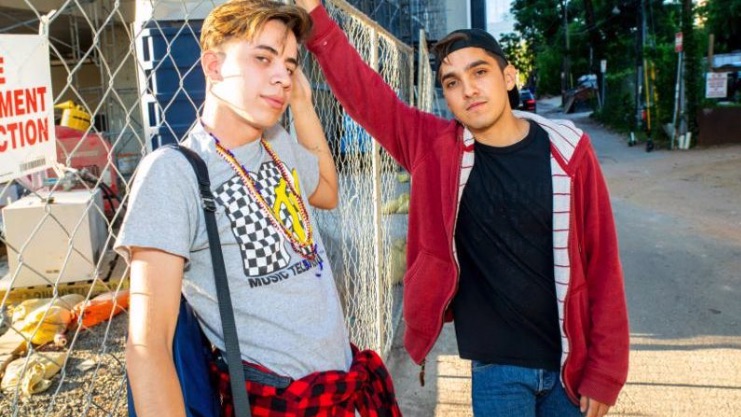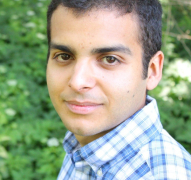 Emilio Rodríguez began his theatrical career at the age of 2, performing one-kid adaptations of The Wizard of Oz in his parents' living room using a broom, a funnel and his mama's high heels. Since then, his plays have been performed in Texas, California, Oregon, Minnesota, Michigan, and Florida. Some of his career highlights include being part of the inaugural Carnaval Festival of Latinx Playwrights, being the inaugural Michigan playwright for the Mitten Lab, being the guest playwright for the Theatre Kalamazoo festival, and being part of the anthology Scenes for Latinx Actors: Voices of the New American Theatre. In 2018, Emilio was awarded the Robert Chesley/Victor Bumbalo Foundation award for LGBT playwrights and the Kresge Artists in Detroit grant for playwriting. Earlier this year Emilio was invited to be a guest judge for the KCACTF Midwest Region playwrights. Of all his accomplishments, Emilio's most memorable accolade is the time a cashier at Panera gave him a free meal because the cashier liked Emilio's play Mamacita. Emilio was a featured playwright of Teatro Vivo's 2016 Austin Latino New Play Festival.
---
Swimming While Drowning
by Emilio Rodriguez
Teatro Vivo
Thursdays-Sundays,
July 11 - July 27, 2019
July 11-27, 2019
Added performances Friday, July 26 and Saturday, July 27
Emma S. Barrientos – Mexican American Cultural Center
600 River St, Austin, TX 78701
Thursdays through Saturdays at 8pm
Sundays at 2 pm