The Best Little Whorehouse in Texas
by Wimberley Players
Jun. 28 - Jul. 21, 2019
Thursdays-Sundays
Set in the fictional town of Gilbert, Texas in the late 1970s, The Best Little Whorehouse in Texas depicts the Chicken Ranch run by Miss Mona, who has plenty of snap in her garters. She has an up close and personal friendship with the local lawman, Sheriff Ed Earl Dodd, whose predecessors have tolerated the establishment for more than 100 years. Trouble brews when Houston watchdog news commentator Melvin P. Thorpe,sets out to expose the goings on at the Ranch. He's slicker than a boiled onion and he's got the power of the press behind him. A hissy fit of Texas proportions follows when cameramen capture the Sheriff giving Melvin an earful. Soon the commotion works its way from the citizens of Gilbert, to Mayor Poindexter, and Senator Wingwoah, and all the way to the Governor's office. It's a hootenanny of hilarity.
Opening in 1979, The Best Little Whorehouse in Texas won Tony, Drama Desk and Theatre World awards. Time Magazine declared it to be "A font of fun and friendliness, engagingly rich in regional nostalgia and spiced with delicate bawdry. The country and western score is a delight." A 1982 film of the same name directed by Colin Higgins starred Burt Reynolds, Dolly Parton, Dom DeLuise, Charles Durning, and Jim Neighbors. Durning was nominated for an Academy Award for best supporting actor. The film garnered several Golden Globe nominations.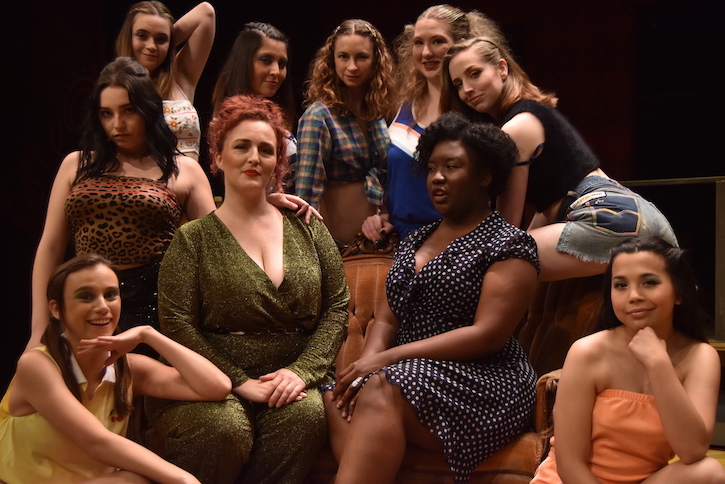 The role of Miss Mona is performed by Amanda Shelton; Sheriff Dodd by Nicholas Bordovsky. Melvin P. Thorpe is played by WP alum David Bisett, and playing Governor Briscoe, is Robert Frazier. Meg Steiner is Doatsey Mae and Jewel is played by Andrea Hurell. The role of C.J. Scruggs is performed by Chris Martin and Guy Ben-Moshe performs as Mayor Poindexter and Senator J.T. Wingwoah. Mitchell Oden plays Edsel Mackey. Miss Mona's girls are played by McKenna Segar, Alexandra Taylor, Sarah Manna, Kelly Martel, Hannah Jones, Caitlyn Martinez, Emily Sivilay, and Cassie Pruski. Members of the ensemble include Anna Balan, Blake Latz, Chris Frey, Darcy Ramey, Denise Villareal, Elisa Nieto, Emit Quintero, Guy Ben-Moshe, Karl Morton, Mitchell Oden, Nate Nelson, Sidney Murray, and Tyler Livingston.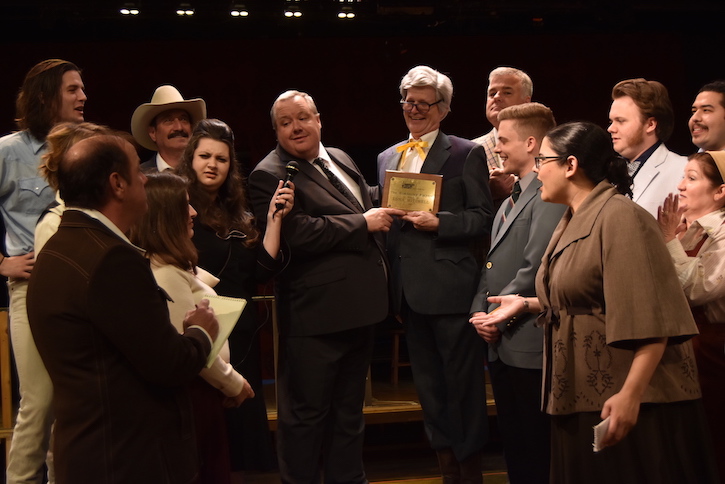 Directed by Tracy Arnold. Executive Producer is Adam Witko. Choreography by Taylor Rainbolt. Produced by special arrangement with Samuel French, Inc.
Photo #2: During the Melvin P. Thorpe News Conference
Â
Photo #3: Miss Mona (left), played by Amanda Shelton, and Sheriff Dodd (right), played by Nicholas Bordovsky, are up close and personal friends. Photo by Mary Rath
---
The Best Little Whorehouse in Texas
by King, Masterson and Hall
Wimberley Players
Thursdays-Sundays,
June 28 - July 21, 2019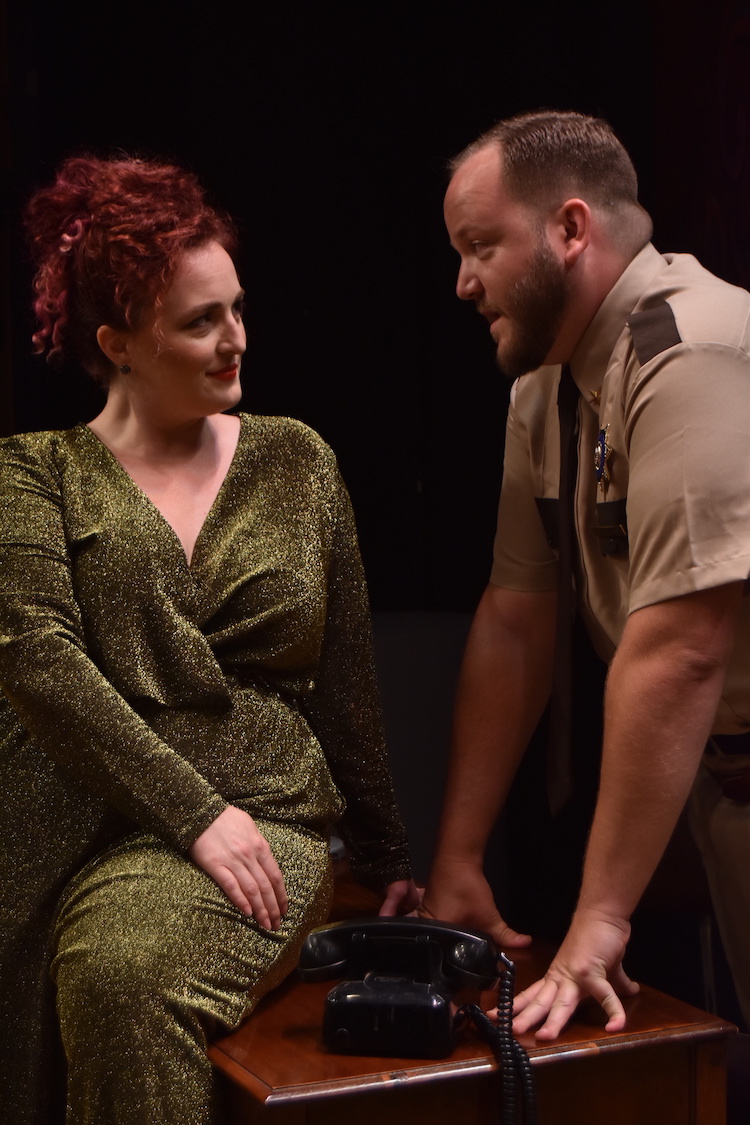 June 28 - July 21, 2019
Fridays and Saturdays at 7:30 P.M., Sundays at 2:30 P.M. Two Thursday night performances: July 11 & 18.
Reserved seating $30; Student tickets $20 with ID. (Prices include fees)
Tickets are going fast. They are available at wimberleyplayers.org or by calling 512-847-0575.
The Wimberley Players is located at 450 Old Kyle Road, Wimberley, Texas (78676)