Jun. 14 - Jun. 30, 2019
Fridays-Sundays
Adored by generations of audiences worldwide, The Sound of Music tells the inspiring true story of the von Trapp Family Singers and their escape from Austria during the rise of Nazism. Rodgers and Hammerstein's 1959 hit stage musical garnered five Tony Awards, including Best Musical, and the blockbuster 1965 movie adaptation won five Oscars, including Best Picture. Last produced at FTC nineteen years ago, this beloved musical will once again thrill audiences with its Tony®, Grammy® and Academy Award®–winning Best Score, including "My Favorite Things," "Edelweiss" and the inspirational "Climb Every Mountain."(Rated G - Adult $29/ 17 & under $12)
This production has been generous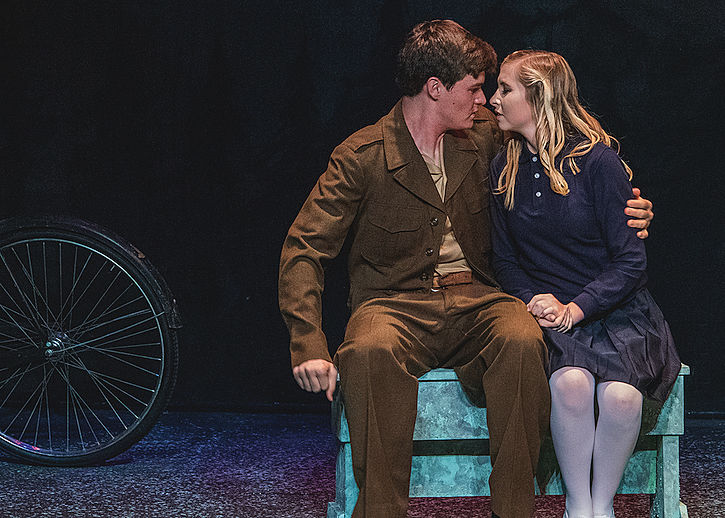 ly underwritten by Barbara Lake and
Cast in the production are Lucinda Harvey as Maria, Milton Buckelew as Captain Von Trapp, Tricia Eilers as Mother Abbess, Elaine Bigelow as Sister Bertha, Leigh Williams as Sister Margaretta, Regina Rosenwinkel as Sister Sophia, Joel Keefer as Franz, Marsha Thompson as Frau Schmidt, Hailey Knudsen as Liesl, Ian Hughes as Friedrich, Abby Machuga as Louisa, Denton Machuga as Kurt, Ada Watson as Brigitta, Anna Machuga as Marta, Genevieve LeClaire as Gretl, Landon Priess as Rolf Gruber, Heidi Eubanks as Elsa Schrader, Pat Stapleton as Max Detweiler, Augusta Bolton as Ursula, Larry Kuhlken as Herr Zeller, Carol Wills as Frau Zeller, Hollie Baker as Baroness Elberfeld, Shelby Morton as New Postulant, and Barry Sikes as Admiral Von Schreiber.
Cast as Young Postulants are Amber Royea, M.E Wilkinson, Hannah Stapleton. Cast as the Nuns are Carol Wills, Augusta Bolton, and Hollie Baker. Cast as a Nun and Fraulein Schweiger is Megan Wilome. Cast as the Herwegan Trio are Shelby Morton, August Bolton, Amber Royea. Cast as Neighbors to the Von Trapps and Guards are David Wilkinson, Caleb Dreyer, Miles Fluitt.
---
The Sound of Music
by Rodgers and Hammerstein
Fredericksburg Theater Company
Fridays-Sundays,
June 14 - June 30, 2019
Weekends, June 14th -30th: Fridays and Saturdays at 7:30 p.m., Sundays at 2:00 pm.
Thursday performance on June 27 at 7:30 p.m.