May. 31 - Jun. 16, 2019
Fridays-Mondays
In 1982, on Manhattan's Upper West Side, the wealthy, articulate, pot-smoking teenagers who were small children in the '60s have emerged as young adults in a country that has just resoundingly rejected everything they were brought up to believe in. The very last wave of New York City's '60s-style Liberalism has come of age—and there's nowhere left to go. THIS IS OUR YOUTH is a living snapshot of the moment between adolescence and adulthood.
THIS IS OUR YOUTH follows forty-eight hours of three very lost young souls in the big city at the dawn of the Reagan Era: Warren Straub, a dejected nineteen-year-old who steals fifteen thousand dollars from his abusive lingerie-tycoon father; Dennis Ziegler, the charismatic domineering drug-dealing friend who helps him put the money to good use; and Jessica Goldman, the anxiously insightful young woman Warren yearns for.
Kenneth Lonergan is perhaps best known as the writer/director of the films You Can Count On Me and Manchester by the Sea, winning the Academy Award for Best Original Screenplay for the latter. This is Our Youthwith Mark Ruffalo in the original cast launched Lonergan's career. Subsequent productions have positioned this play as a contemporary classic. Young actors such as Anna Paquin, Jake Gyllenhaal, Kieran Culkin, and Michael Cera have gravitated to it to hone their theatre chops. Thousands of actors in university and studio acting classes have cut their teeth on scenes from this script, because there is a sophisticated craft to the writing which both demands the actors to go deep and fully supports their efforts to do so.This coming-of-age story also functions as a rite of passage for young actors looking to test their mettle on all the challenges within. Come watch these characters and actors grow!
David Barrera as Warren Straub, Vivian Glazer as Jessica Goldman, Sam Domino as Dennis Ziegler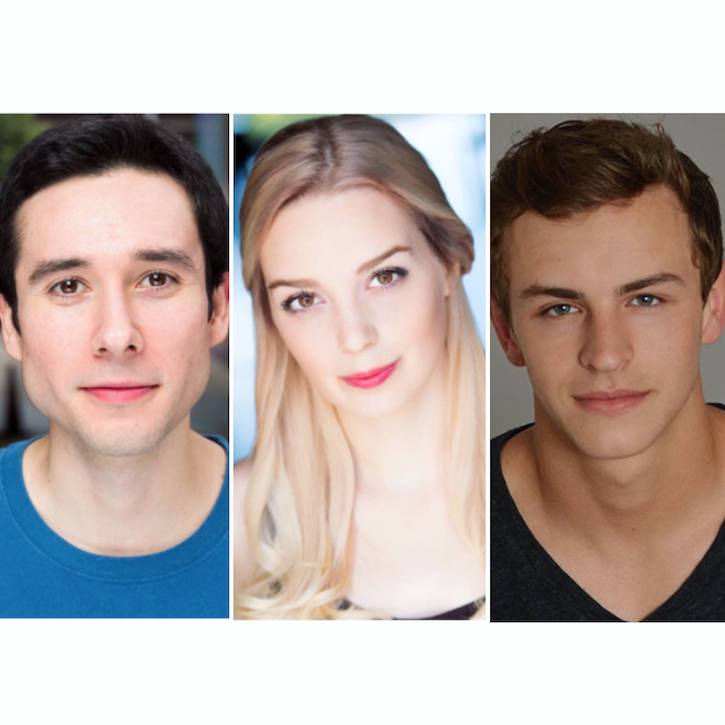 Directed by Jeremy Lee Cudd
Assistant Director: Clarissa Smith-Hernandez
Stage Manager: Lynn Beaver
Produced by: David Barrera and Clarissa Smith-Hernandez
Set Design and Technical Direction by: Tomas Salas
Lighting Design by: Jake Brinks
---
This is Our Youth
by Kenneth Lonergan
Treehouse Players
Fridays-Mondays,
May 31 - June 16, 2019
May 31st - June 16th, 2019
Fridays - Saturdays at 8:00 PM | Santa Cruz Theatre
Sundays at 5:00 PM
Industry Night: Monday, June 10th at 8:00 PM | Santa Cruz Theatre
Individual Show Dates/Times:

Friday, May 31 @ 8 PM
Saturday, June 1 @ 8 PM
Sunday, June 2 @ 5 PM
Friday, June 7 @ 8 PM
Saturday, June 8 @ 8 PM
Sunday, June 9 @ 5 PM
Monday, June 10 @ 8 PM
Friday, June 14 @ 8 PM
Saturday, June 15 @ 8PM
Sunday, June 16 @ 5PM

Tickets:
$25 General
$20 Seniors, Educators, Veterans
$15 Students

Content Warning:
MATURE AUDIENCES - Explicit Language and Drug Use

Performance Venue/Location:
Santa Cruz Theater
1805 E 7th St
Austin, Texas 78702

Parking:
There is available parking on the east side of the Santa Cruz Theater building and additional parking available in the adjacent lot for Planned Parenthood.