May. 09 - May. 11, 2019
Thursday, Saturday
THE AGING SCHOLAR FAUST MAKES HIS FAMOUS PACT WITH THE DEVIL, trading his soul for youth, knowledge, power, and love. But his new powers lead only to the seduction and ruin of the innocent Marguerite, and to a battle between heaven and hell for her redemption.
Gounod's sweeping opera defines French Romantic music. It comes to San Antonio in Francesca Zambello's legendary production, designed by the distinguished Houston artist Earl Staley. The opera will be sung in French with English titles above the stage. This is the first production of Faust in San Antonio since a young Placido Domingo sang the title role here in 1969.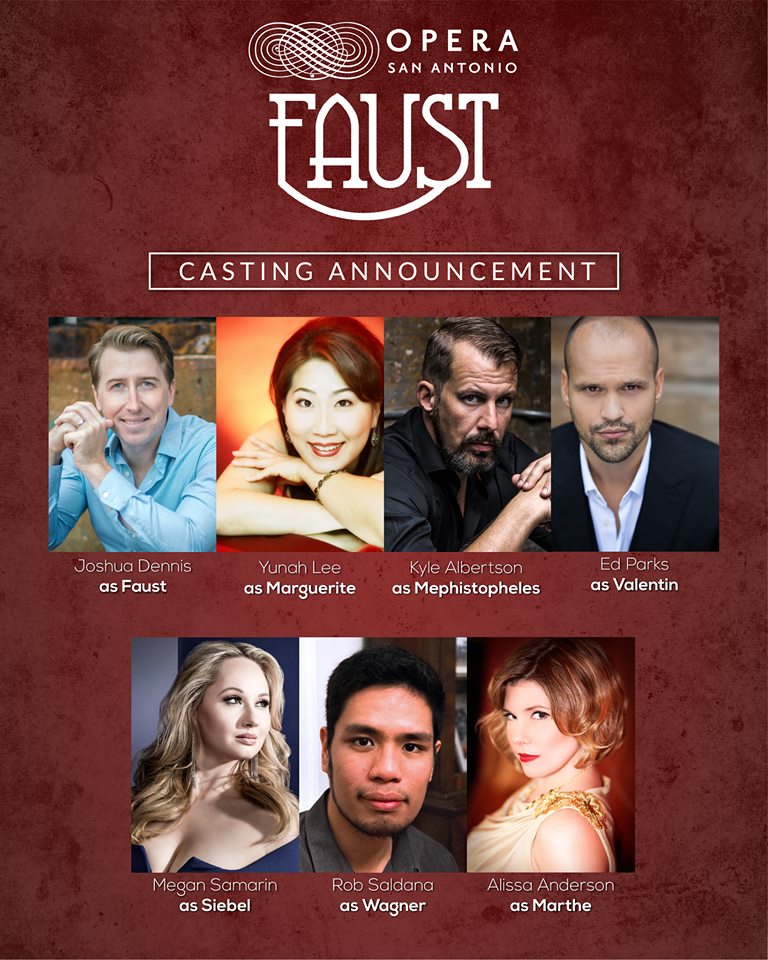 ---
Faust
by Gounod
Opera San Antonio
Thursday, Saturday,
May 09 - May 11, 2019
Box Office: (210) 223-8624 or click here
May 9, 2019 7:30 PM
May 11, 2019 7:30 PM
H-E-B Performance Hall, Tobin Center for the Performing Arts
Sign Up For Our Newsletter To Get Box Office Updates.
Tickets $35 - $175, available online HERE