Apr. 12 - May. 05, 2019
Fridays-Sundays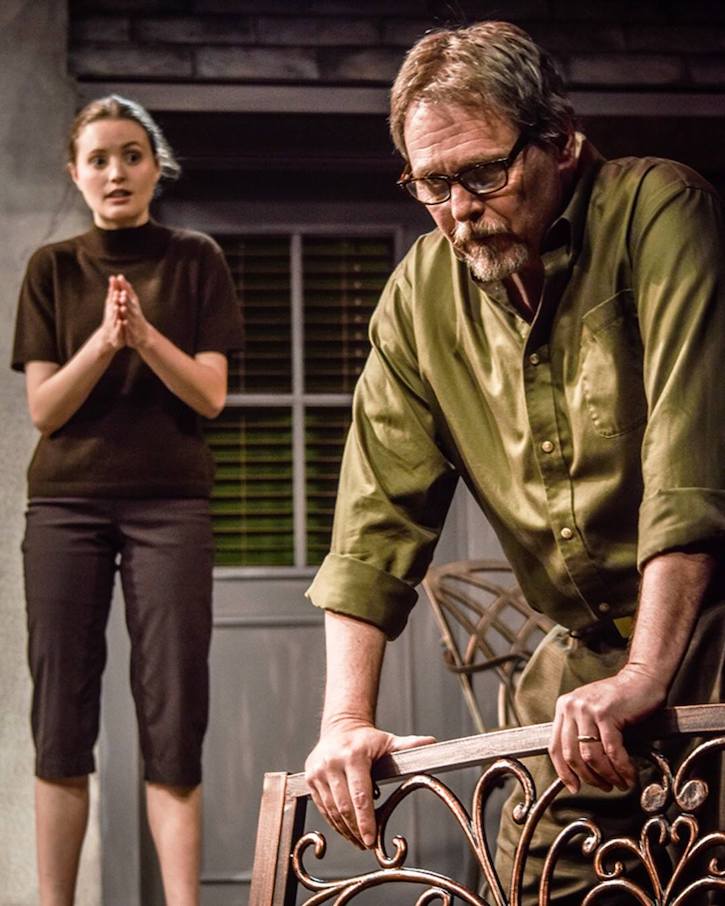 David Auburn's drama Proof opens on the Wimberley Players stage April 1, 2019 and runs through May 5.
Simple, elegant and riveting, Proof is the poignant story of a mathematician's daughter who strives to pick up the pieces after he dies. A genius famous for solving complicated proofs, Robert's brilliance and tragic decline is legendary at the university where he taught.
Just as Catherine begins to give in to the fear that she might also suffer from her father's dementia, Catherine's older sister Claire returns home to help with family affairs. Meanwhile Hal, one of Robert's former students, starts to poke around the family home. When Hal discovers a groundbreaking proof in one of the 103 notebooks in Robert's office, he also unearths a buried family secret. The secret tests the sisters' kinship as well as the romantic feelings growing between Catherine and Hal. A passionate, intelligent story about fathers and daughters, Proof explores the nature of genius and the power of love.
Written in 2000 by American playwright, David Auburn, Proof won a Pulitzer Prize for Drama in 2001. The play premiered Off-Broadway in May 2000 and transferred to Broadway in October 2000.
The role of Robert is played by David Giminiani, recently seen on the WP stage in Born Yesterday. Catherine is played by Abigail Remaley. Claire is played by Kathleen Henderson and Hal is played by James Lindsley, recently seen on the WP stage in The Lion in Winter.
Directed by Aaron Johnson and produced by Karen Rudy. Executive Producer is Adam Witko. Produced by special arrangement with Dramatists Play Service, Inc.
---
Proof
by David Auburn
Wimberley Players
Fridays-Sundays,
April 12 - May 05, 2019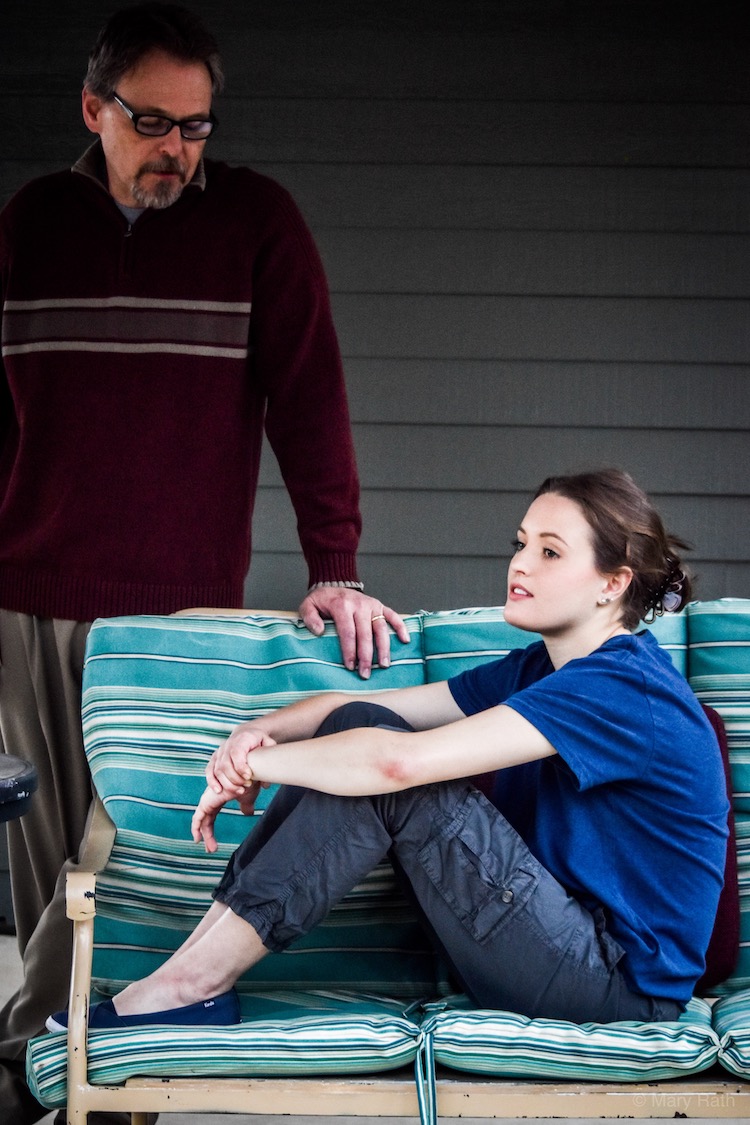 April 12 - May 5, 2019, Fridays and Saturdays at 7:30 p.m., Sundays at 2:30 p.m.
Visa or MasterCard accepted
Adult tickets $22
Student tickets $18 - Will be asked to show Student ID
prices include fees
Price includes 1st-Friday Opening Night catered reception at Intermission
NO REFUNDS
LATE ARRIVALS MAY NOT BE SEATED. IF PERMITTED, IT WILL BE AT THE DISCRETION OF THE THEATRE MANAGER
TICKETS NOT PICKED UP BY CURTAIN TIME MAY BE RELEASED TO PATRONS ON STANDBY
Tickets available online HERE or by calling 512-847-0575.
The Wimberley Players is located at 450 Old Kyle Road, Wimberley, Texas (78676)