Apr. 11 - Apr. 28, 2019
Fridays-Sundays
First produced on Broadway 1955, Bus Stop was an immediate hit for prolific playwright William Inge, running for 478 performances. Inge was the author of several popular plays, novels, and screenplays. He was awarded a Pulitzer Prize for his 1953 play Picnic and a 1961 Best Screenplay Oscar for Splendor In The Grass. Other notable plays and screenplays written by Inge include Come Back, Little Sheba, The Dark at the Top of the Stairs, and Bus Riley's Back In Town. Bus Stop was loosely adapted into a 1956 film starring Marilyn Monroe and a 1961 television series.
The plot to the romantic comedy centers on several travelers stranded during a snowstorm just outside of Kansas City. With all roads blocked, five weary travelers are holed up in Grace's Diner, roadside eatery. One passenger, nightclub chanteuse Cherie, enters frightened and looking for a quick escape. She has been pursued, made love to, and finally kidnapped by Bo, a twenty-one-year-old cowboy with a ranch of his own and the romantic methods of a headstrong bull. The belligerent cowhand is ready to sling her over his shoulder and carry her, alive and kicking, all the way to Montana. As a counterpoint to the central romance, the proprietor of the cafe and the bus driver, at last, find time to develop a friendship of their own; a middle-age scholar comes to terms with himself, and a young girl who works in the cafe also gets her first taste of romance.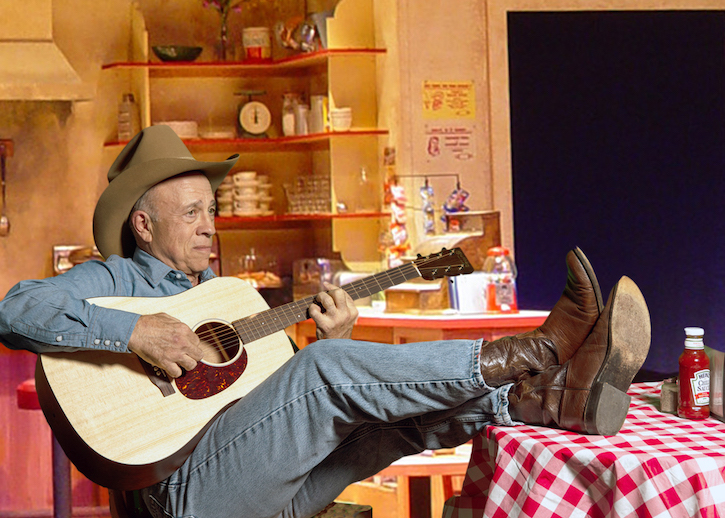 Cast in the production are Hailey Knudsen as Elma Duckworth, Amber Nanni as Grace Hoylard, Paul Taylor as Will Masters, Macy Parker as Cheri, Robert Menking as Dr. Gerald Lyman, J.D. Cole as Carl, Bill Joseph as Virgil, and Bryan Finaley-James as Bo Decker.
Local theater artists and educator Bob Straus will direct the production, with FTC Executive Director Steve Reily executing the scenic design. FTC Resident Artist Jim Weisman will serve as lighting designer. The team of Jolene Keefer and Nita Regester will oversee the costume design. Amy Taylor is the stage manager of the production.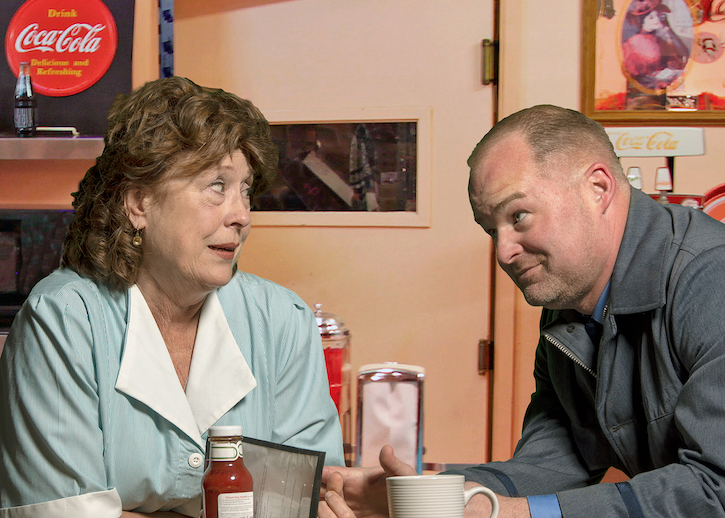 The mission of the Fredericksburg Theater Company (FTC) is "to provide superior theatrical programs for regional participation which entertain, educate, enrich and inspire." Formed in 1997 by Jeryl Hoover, the theater has grown to an audience of over 13,000 annually. All performances are held at the Steve W. Shepherd Theater. FTC is a 501(c)3 non-profit organization. It has received statewide recognition from Texas Commission on the Arts, Texas Nonprofit Theatres, as well as grants from various arts endowment organizations. For the last three years (2016 – 2018) FTC has been recognized by BroadwayWorld.com as "The Best Theatre in the San Antonio Region."
---
Bus Stop
by William Inge
Fredericksburg Theater Company
Fridays-Sundays,
April 11 - April 28, 2019
Performances are April 11th through the 28th, 2019. Thursday, April 11th at 7:30, Fridays and Saturdays at 7:30 p.m., and Sundays at 2:00 pm. There is no performance on Easter Sunday, April 21st.
Tickets for Bus Stop go on sale to donors Monday, March 25th at 9:00 a.m. Tickets go on sale to the public Monday, April 1st, at 9:00. Admission is $29 for adults, $12 for children 17 and under.
Box office hours beginning April 1st are Monday through Friday, 9:00 a.m. through 1:00 p.m. Tickets can be purchased online at www.fredericksburgtheater.org or by calling the box office at 888-669-7114.
For more info or directions, visit at www.fredericksburgtheater.org.