FronteraFest Short Fringe 2019
by FronteraFest
Jan. 23, 2019
Wednesday
Texas Gothic, by Janet Maykus and Tom Booker. Ma and Pa Gothic have lived deep in the heart of Texas all of their lives. They have seen a thing or two, learned a thing or two, and they would be pleased as punch to tell you a thing or two! Join the Gothics as they present Texas Gothic, a stoically hilarious show where the Gothics share their views on politics, gender equality, what makes a good neighbor, and how thy keep their romance alive.

Darling Is The Night, by Jack Darling (ScriptWorks Commission). A one-person autobiographical magic and storytelling piece written and performed by Jack Darling. This performance is an excerpt from a full-length piece in development. Produced by Christine Darling.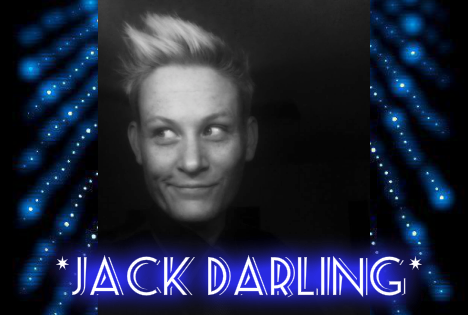 Pagewood (A Jukebox Musical), by C.M. Gill. Pagewood is a jukebox musical drama that explores the explosive interconnectedness between rock music, religion, and rebellion in a small Texas town in the 1980s.

. . . .ccc---chhhanges!, by Eva Jonshult. When her thirteen year-old child came out as non-binary eight months ago, it made Eva Jonshult question her gender identity and change her own sexuality label . . . yet again.

Love and Loss, Night Two, by Christiane Woodley-Erwin, Scott Gilman, and Carlton Wilcoxson; produced by Marla Porter. Christiane Woodley-Erwin, Ellie Erwin, and Carlton Wilcoxson tell true stories of love and loss.
---
FronteraFest Short Fringe 2019
by various
FronteraFest
Wednesday,
January 23, 2019
Performances at Hyde Park Theatre.
Map
Tickets $18 plus service fees, via BuyPlayTix -