Jan. 07, 2019
Monday

Based on the timeless tales of Vasilisa the Beautiful from Russia and the Grimm Brother's Hansel and Gretel, comes the world premiere of the new musical Gretel!
A young motherless child, Gretel, is sent by her wicked stepmother and evil step sister deep into the woods to steal a flaming skull from the great witch Baba Yaga. Along the way, Gretel, discovers her own courage, strength, cleverness and the fact that, despite all obstacles, she is truly a survivor.
by Jason Tremblay, Suzan Zeder, with music and lyrics by Jenn Hartmann Luck
Feature about playwright Jason Tremblay, Theatre Heroes, and Gretel by Robert Faires, Austin Chronicle, January 3, 2019
Feature by Nicole Villalprando, Austin360.com, January 2, 2019
Feature by Rosie Ninesling in Austin Monthly, January 5, 2019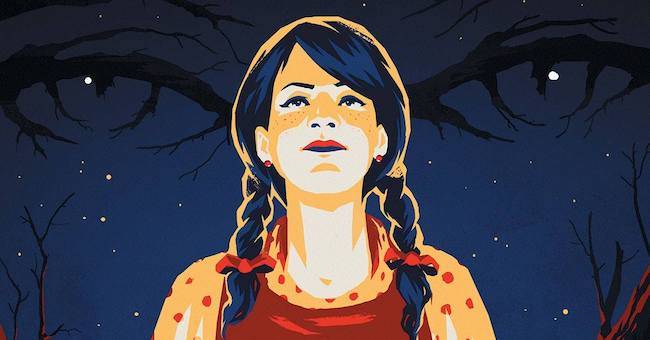 This adventure story for the whole family has been brought to vibrant life with music by the Paramount's own Jenn Hartmann Luck and a book begun by Austin playwright, Jason Tremblay before he passed away in April 2017. Theatre Heroes, one of Austin's most exciting emergent companies, surrounds the story with innovative projected scenic elements, three exceptional Austin-based actors, live music, and features cellist, Nora Karakousoglou, playing live. Celebrated playwright Suzan Zeder has joined the creative team to help ensure that this story will live on in the hearts and minds of all who see it.
Best for 4th – 8th Grade
---
Gretel! the musical
by Jason Temblay, Susan Zeder, music and lyrics by Jenn Hartmann Luck
Theatre Heroes
Monday, January 7, 2019
Doors: 6:00 pm | Show: 7:00 pm
Tickets: $10–$18 | VIP Tickets: $65
VIP Tickets Include:
• Prime Seating
• Priority Access to Pre-show Crafts
• Post-Show Meet & Greet with Artists
• A book from the show
• A small popcorn & drink

Event Parking Information
Secure covered parking is offered to patrons at the 600 Congress parking garage. For additional parking information, please click here.

Personal Items Policy
The Austin Theatre Alliance is taking measures to increase the safety and security of its patrons and staff. We have instituted a No Large Bag Policy at all shows and events at the Paramount and State Theatres. Read more information on banned items, permitted items and our full policies here.