Nov. 09 - Nov. 18, 2018
Thursdays-Sundays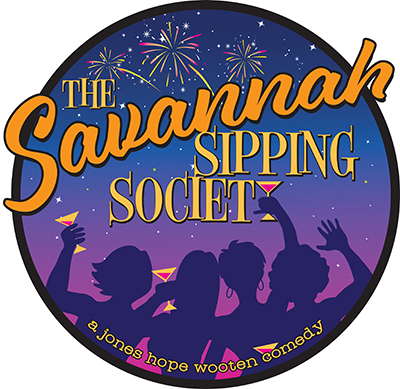 Four unique Southern women, all needing to escape the sameness of their day-to-day routines, are drawn together by Fate - and an impromptu happy hour - and decide it's high time to reclaim the enthusiasm for life they've lost through the years.
Randa, a perfectionist and workaholic, is struggling to cope with a surprise career derailment that, unfortunately, reveals that she has no life and no idea how to get one. Dot, still reeling from her husband's recent demise and the loss of their plans for an idyllic retirement, faces the unsettling prospect of starting a new life from scratch - and all alone. Earthy and boisterous, Marlafaye, a good ol' Texas gal, has blasted into Savannah in the wake of losing her tom-cattin' husband to a twenty-three-year-old dental hygienist. The strength of her desire to establish a new life is equaled only by her desire to wreak a righteous revenge on her ex. Also new to town, Jinx, a spunky ball of fire, offers her services as a much-needed life coach for these women. However, blinded by her determination and efforts to get their lives on track, she overlooks the fact that she's the one most in need of sage advice.
Over the course of six months, filled with laughter, hilarious misadventures and the occasional liquid refreshment, these middle-aged women successfully bond and find the confidence to jumpstart their new lives.
Cast/Crew:
Randa Covington--Kelli Grant

Dot Haigler--Kimberly Stoner

Marlafaye Mosey--Karen Hogg

Jinx Jenkins--Dara Stringer
Director---Keisha McFerrin

Ass't Dir---Allen Rudolph

Stage Mgr---Kendall Sarli

Lights/Sound---Andrew and Tim Stoner
When the gals get together in Savannah they are not having a tea party. Four women meet to liven up their lives a bit and find out things about themselves they never knew...or admitted, anyway! This Southern comedy is by the same team that brought you The Hallelujah Girls last summer--Jessie Jones, Nicholas Hope and Jamie Wooten. The cast, directed by Keisha McFerrin, includes Karen Hogg, Kimberly Stoner, Kelli Grant, and Dara Stringer. Hogg and Stringer both appeared in The Hallelujah Girls. Stoner was in Potato Gumbo. Grant was in Panache. Allen Rudolph is assistant director and scene/light designer. Kendall Sarli is running the booth.
---
Savannah Sipping Society
by Jones, Hope and Wooten
Boerne Community Theatre
Thursdays-Sundays,
November 09 - November 18, 2018
Thurs--7:30 pm
Fri/Sat--8:00 pm
Sunday--2:30 pm
NO PERFORMANCE ON THANKSGIVING DAY
The show runs Nov. 9-25. No performance on Thanksgiving Day but we added a Sunday matinee at the end. Bring family and friends! Reservations are strongly recommended.
Call the box office or go online to www.boernetheatre.org.
The Savannah Sipping Society is co-produced by Ron Warden of Edward Jones Investments (1580 S. Main St. Boerne).