Oct. 26 - Nov. 18, 2018
Thursdays-Sundays

The scene is set when a group of people gathered in a country house cut off by the snow discover, to their horror, that there is a murderer in their midst. Who can it be? One by one the suspicious characters reveal their sordid pasts until at the last, nerve-shredding moment the identity and the motive are finally revealed.

This production will be directed by Ameer Mobarak
The EmilyAnn Theatre is busy, busy getting ready to open their production of Agatha Christie's The Mousetrap, directed by Ameer Mobarak and featuring some of Central Texas' finest actors, this Friday, October 26th. The Mousetrap is the longest running play to ever run in London (more than 60 years), and with this honor also comes a long tradition of theatre mystery and magic, including a telephone prop still used in productions that was in the original production, and reviewers and audience members being held to an oath of secrecy about the ending of the play and the revelation of the murderer.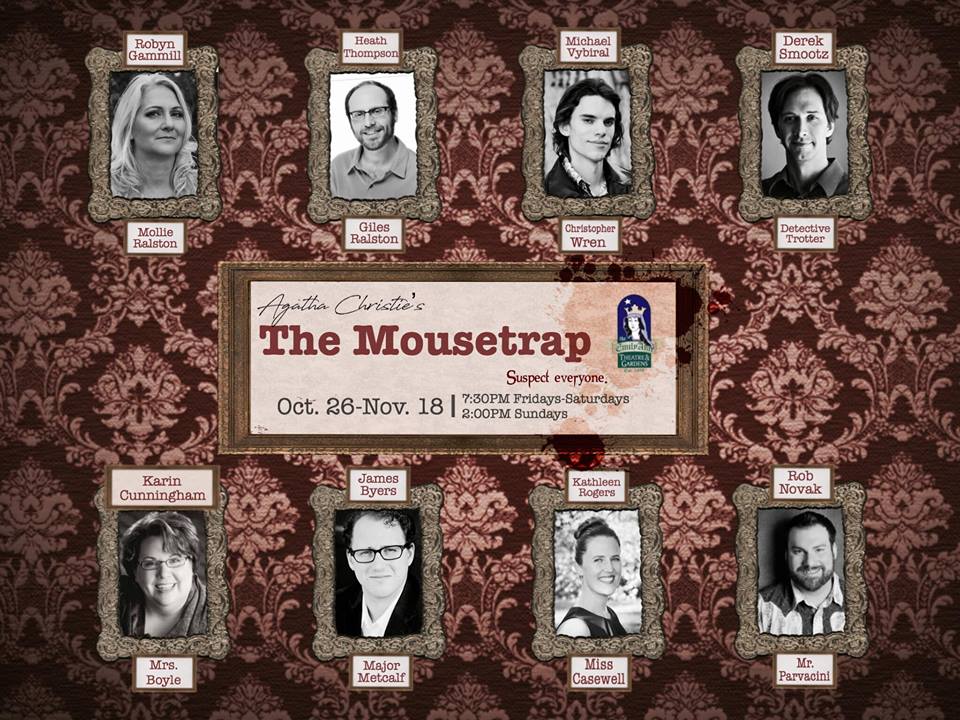 ---
The Mousetrap
by Agatha Christie
Emily Ann Theatre
Thursdays-Sundays,
October 26 - November 18, 2018
The Mousetrap runs October 26- November 18th, Fridays and Saturdays at 7:30 pm and Sundays at 2 pm. You can purchase tickets online at www.emilyann.org.
This production will be performed in the Burdine Johnson Indoor Studio, giving this already chilling (and also funny) murder mystery an even more intimate environment. Tickets will sell out quickly as the theatre only seats 72 audience members per performance so be sure to buy your tickets online quickly.