Oct. 20, 2018
Saturday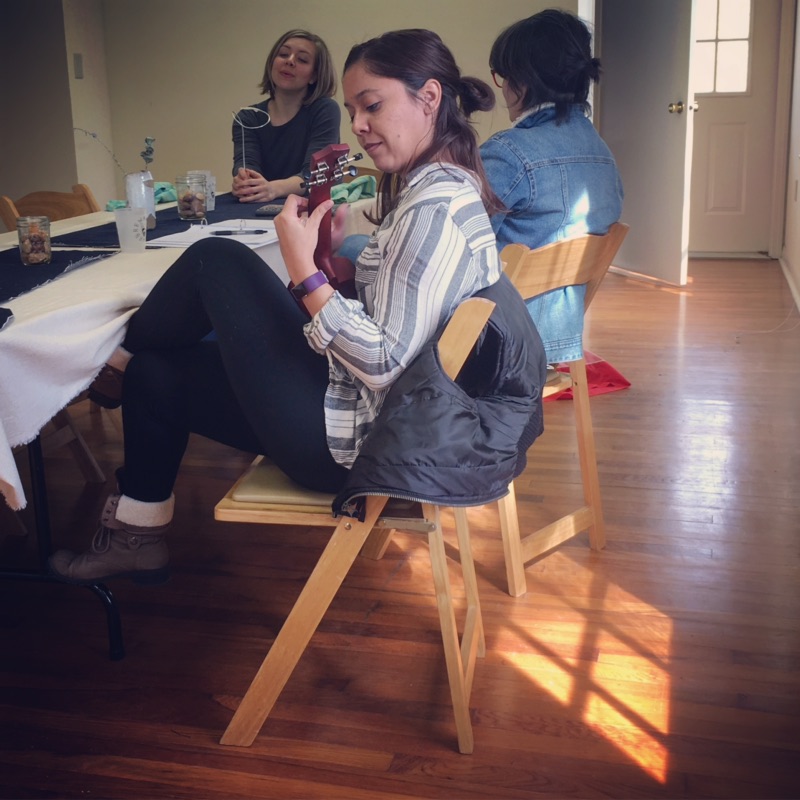 Salvage Vanguard Theater invites you to join us for an immersive development brunch as we test-drive and share the design elements for House Play,a new theatrical event by Diana Lynn Small. House Play is part fairy tale, part meal and part ritual. Borrowing from ancient traditions of hospitality, House Playis a practice in befriending the strange in our ever globalizing, multi-cultural world. Join us as we set the table for this new work in progress. Mimosas, eats and friendly banter.
Written and Directed by Diana Lynn Small
Design by James Hapke
Performances by: Heather Johnson, Marie Ponce, and Paige Tautz
ABOUT THE ARTISTS:
Diana Lynn Small writes, acts, and directs for the stage. She is a Co-Artistic Director of Salvage Vanguard Theaterin Austin, TX with Jenny Larson. Diana earned her MFA in playwriting from the Michener Center for Writers at UT Austin. Diana's new play House Playwas developed at Berkeley Rep's The Ground Floor in 2017. Mad & a Goathas toured to seven cities since it was developed in 2013. Her play Good Daywas selected for the 2015 Great Plains Conference PlayLabs, Kitchen Dog Theatre's New Works Festival and was a finalist for the 2015 Play Penn Conference. Diana has worked with paper chairs theatre company in Austin having directed Elizabeth Doss's play Mastand performing/dramaturging Doss's play Poor Hermanand sharing the world-premiere of her play Hot Bellywith The Syndicate in NYC (The Tank). She is pursuing a Master of Divinity at Austin Presbyterian Theological Seminary.
James Hapke is an artist and designer working in Chicago. He earned an MFA with an emphasis in Printmedia from the School of the Art Institute of Chicago. He serves as the co-founder of the group SPARKLE CLUB- An Abstract Compass, which looks to the properties and movements of light as models for navigation. Belly, his sculpture for solo listening, was recently shown in Chicago as part of the Sullivan Galleries' performance show, L-A-S-T-I-N-G: Exploits of Endurance, and Collabo's Keep In Touch. He is currently working on a constellation of morning and evening choral arrangements of the poems of Robert Lax for solo voice and Deep House.
Heather Johnsonwears many hats as an artist in Fort Collins, Colorado. Heather co-owns La De Da Performing Arts and is always rehearsing something in Colorado. Most recently, she assistant directed the Henry Award winning production of August Osage County with OpenStage Theatre. She loves touring with Mad & a Goat, by Diana Lynn Small, to New York, Austin, Santa Barbara, Denver and Portland. She is a founding member of the Comedy Brewers with whom she performs improv comedy. Heather and her co-producers are currently working on producing the 6th annual Fort Collins Fringe Festival for July of 2018.
Marie Ponceis an actor, teacher and strength coach residing in Southern California. She holds a B.A. in Theatre and English from Westmont College and splits her theatre making between L.A. and Santa Barbara. When not performing or teaching, she co-owns and trains at Westlake Sports Performance & Fitness. Marie has worked with several companies, including: Boxtales Theatre Co., Ground Floor @Berkeley Rep, Chalk Rep, Casa0101, Lit Moon, and Young Actors Ensemble. Favorite roles include: King Richard in Richard III, Ariel in Tempest, and Kayleen in Gruesome Playground Injuries.

Paige Tautz is a performer and theatre maker who lives in Santa Barbara, California. She's a member of the Lit Moon Theatre Company, with whom she performs annually at the International Bitola Shakespeare Festival. Paige is also an original member of the Santa Bitola Theatre Company, a bilingual collaboration between Lit Moon and the Bitola National Theatre. In 2016, Paige received an SB Independent award for her performance in Mad & a Goat, which has toured to seven cities since 2013. Paige co-co-hosts the late-night variety show, Live From The Piano Kitchen.
ABOUT SALVAGE VANGUARD THEATER
Salvage Vanguard Theater (SVT) based in Austin TX, is a nonprofit organization that provides accessible, affordable, artistic exchange between a diverse, inclusive community of artists and audiences through high quality experiences that foster experimentation and generate conversation.
Visit www.salvagevanguard.org or contact Jenny Larson for more information: 512-474 7886 or jenny@salvagevanguard.org
---
House Play
by Diana Lynn Small
Salvage Vanguard Theater
Saturday,
October 20, 2018
Hicks House
30th Street & Speedway
Presbyterian Theological Seminary
Austin, TX, 78705
TICKETS:$5 online, pay-what-you-wish at the door.
The box office opens at 10am.
Reservations can be made at salvagevanguard.org/tickets/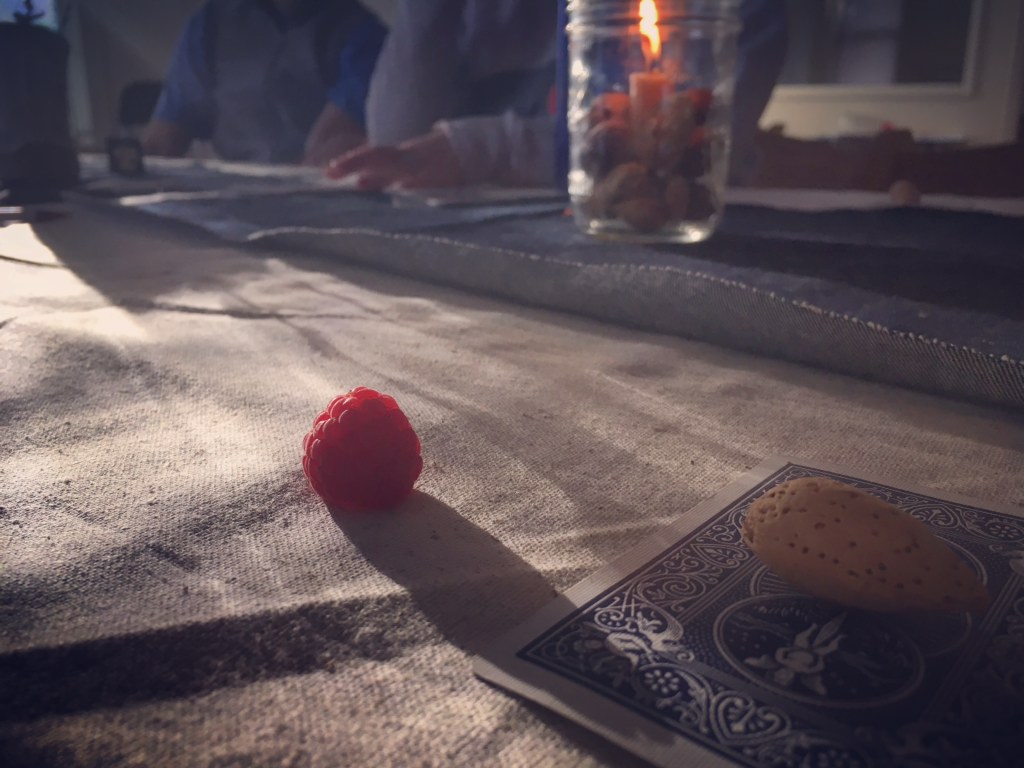 [images: Salvage Vanguard Theatre]