Aug. 10 - Aug. 18, 2018
Wednesdays-Sundays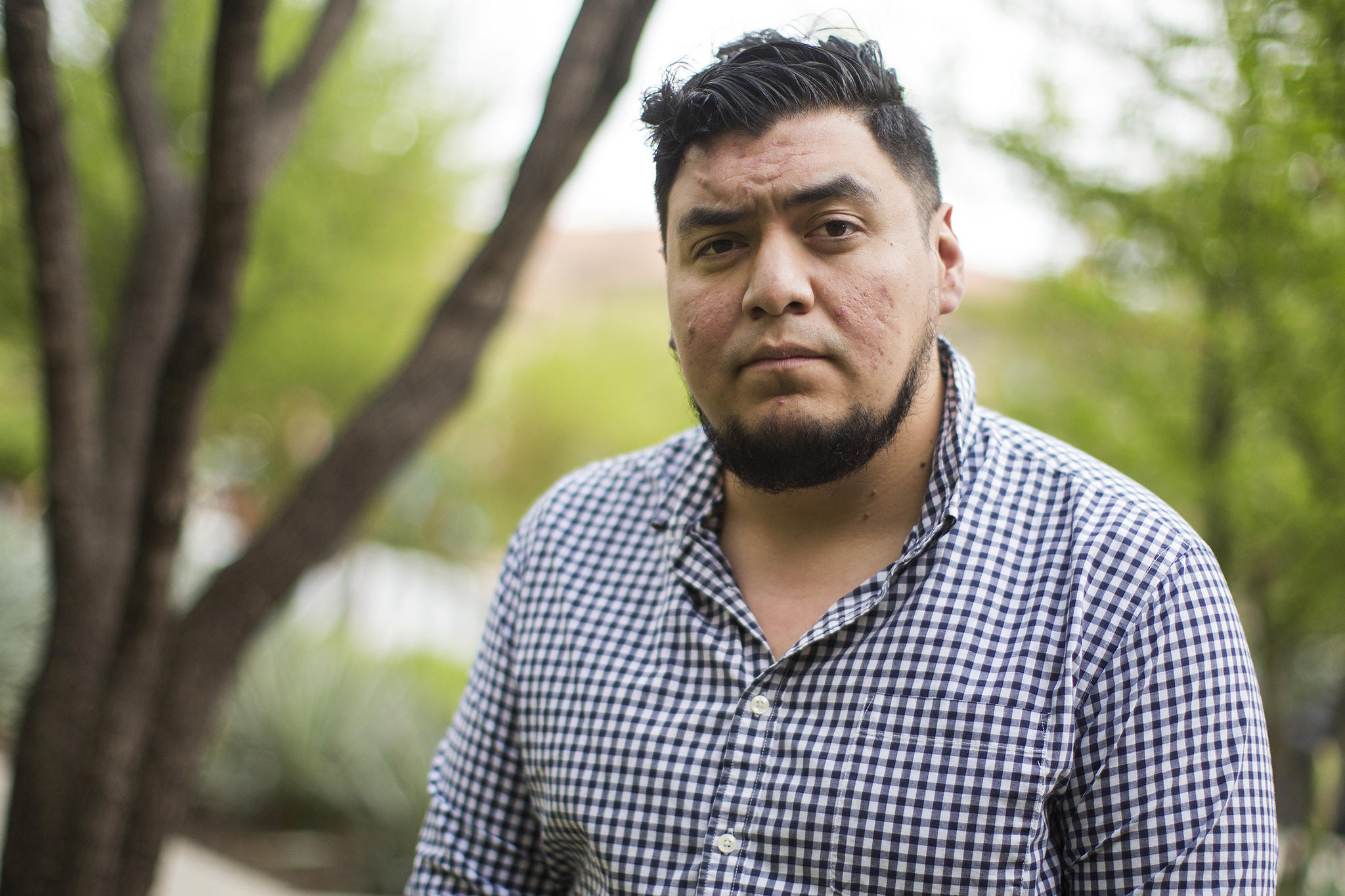 With a single phrase, you can give up your country. With a single signature, you can tear a family apart. With a single word, you can learn to transform. In his first full-length solo show, (Un)Documents, award-winning actor and poet Jesus I. Valles journeys across both sides of a river with two names, moving between languages to find his place as a son, a lover, a teacher, and a brother in a nation that demands sacrifice at the altar of citizenship. In doing so, he creates a new kind of documentation written with anger, fierce love, and the knowledge that what makes us human can never be captured on a government questionnaire.
The 2nd week of performances, (Un)Documents serves as the flagship performance of FUTURX, a festival of new and avant-garde LatinX performance designed to explore the many permutations and intersections of LatinX identity in the 21st Century and beyond. Presented in partnership with Avante Theatre Project. We will feature work from playwrights, solo performers, and improv troupes that dives deep into the complexities of LatinX identity, exploring and critiquing the ways that Latinidad engages with questions of race, ethnicity, color, gender, sexuality, religion, class and citizenship.
Each night of the festival, (Un)Documents will be followed by a different late-night performance. These late-night performances include an encore performance by Latinauts, Austin's award-winning improvised sci-fi telenovelas, solo work by local actors, and an evening of burlesque and spoken word called Sin Verguenza featuring the reigning Queen of Texas Burlesque, Chola Magnolia (crowned at the Texas Burlesque Fest this year).Saturday daytime programming will feature FREE readings of plays by Krysta Gonzales and Briandaniel Oglesby, as well as a workshop of Glass Half Full's collaboration with Jesus I. Valles and Gricelda Silva, which will use the myth of El Cucuy to speak about ICE and the Border Patrol. Together, these pieces offer no easy answers, ranging far afield from traditional forms and insisting that we find new ways of articulating our relationship to each other as a multinational community in a neocolonial world. A detailed schedule will be posted at www.vortexrep.org.
---
(Un)Documents
by Jesus I. Valles
Vortex Repertory Theatre
Wednesdays-Sundays,
August 10 - August 18, 2018
August 10-18, 2018
10th-12th Friday-Sunday and 15th-18th Wednesday-Saturday
Two weeks only.
The VORTEX
2307 Manor Rd. Austin, TX 78722. Free Parking. Bus Route.
Single Tickets: $35-$15
$35 Priority Seating
$25 General Admission
$15 Discount/Artist/Student/Senior/Veteran
FUTURX Festival Pass: $50 Priority Seating
Advanced Reservations Recommended. Limited seating.
www.vortexrep.org 512-478-5282
Radical Rush Free Tickets: Limited free tickets for each performance in the spirit of sustainability, accessibility, and the gift economy. Radical Rush tickets released at 7pm each night-in-person only.
Blue Star Theatre: Discounts for Military, Veterans, and their families
[photo via www.kut.org]