Jun. 08 - Jun. 30, 2018
Thursdays-Sundays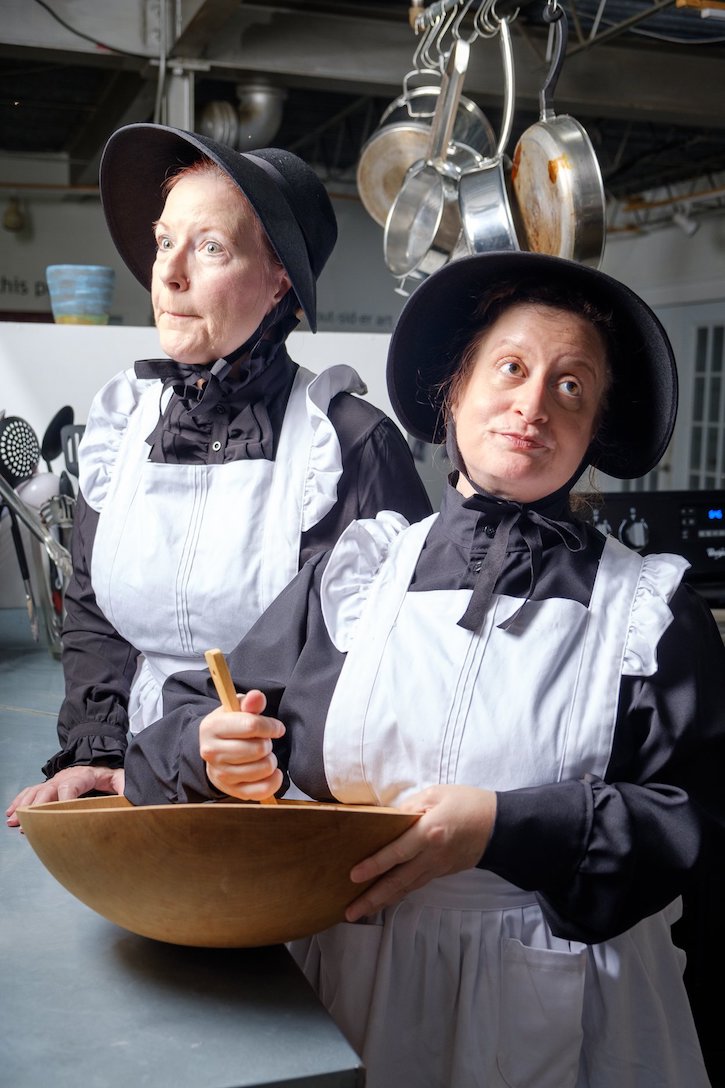 Different Stages continues its 2017- 2018 season with Amy and David Sedaris's The Book of Liz. Sister Liz is a cheese ball maker from the "Squeamish" order called Clusterhaven. Liz's whole community relies on the popularity of her cheese balls in the outside world, made with a secret recipe she keeps under her bonnet. As the young Reverend Brightbee seeks to take over the cheese ball making, Liz's world begins closing in. Rather than letting that happen, she travels for the first time outside Clusterhaven. While she can't be certain of greener pastures, she can be certain of interesting adventures as she encounters llamas, breakfast tacos, and Mr. Peanut. Can the Squeamish be saved? These answers and others can be found in this hilarious play by Amy and David Sedaris.
"…[a] delightfully off-key, off-color hymn to clichés we all live by, whether we know it or not." —NY Times. "
…[THE BOOK OF LIZ] may well be the world's first Amish picaresque…hilarious…" —Village Voice. "
…acidic laughs…linguistic delight…" —Variety.
"Good-natured, goofy and frequently hilarious…" —NY Newsday. "
…laugh-out-loud funny…" —Broadway.com.
Directed by Bob Tolaro (The Dresser) The Book of Liz features Miriam Rubin (When We Are Married) as Sister Liz. Playing the other Squeamish members are Robert L Berry (Miracle on 34th St), Beau Paul (Uncle Vanya) and Katherine Schroeder (When We are Married). Playing the characters Sister Liz meets outside Clusterhaven are Sunshine Garrison (Gigglepants Improv) and Christian Huey (Institution Theater, Coldtowne Theater)
---
The Book of Liz
by Amy Sedaris and David Sedaris
Different Stages
Thursdays-Sundays,
June 08 - June 30, 2018
Trinity Street Players
Black Box Theatre, 4th floor, First Baptist Church
901 Trinity Street
Austin, TX, 78701
TPS Black Box Theater, 901 Trinity St, 4th Floor First Baptist Church
Thursdays - Saturdays at 7:30 p.m.,
Sundays at 3:00 p.m.
https://www.differentstagestheatre.org
For Information call 512-926-6747
[image from Renberg Theatre, Los Angles, 2015]