May. 04 - May. 20, 2018
Fridays-Sundays
The Back Pack is proud to present their upcoming show, and latest installment of the Back Pack Presents Series, Upstaged. The silent sketch movement troupe continues to push the envelope by including live integrated media in their performance. Friendly for all ages!
The Back Pack Presents: Series is focused on workshopping new and old work in repertoire from season to season. We use this model to explore new mediums, collaborate with other artists, reach more audience, and ultimately live to our full potential as performers. Mediums explored include but are never limited to: clowning, dance, puppetry, shadow work, animation, foley, and whatever the next thing our hearts desire.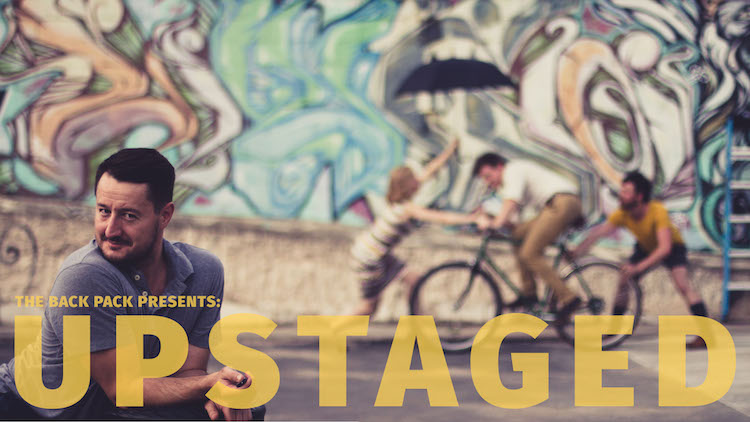 ---
Upstaged
by The Back Pack ensemble
The Back Pack
Fridays-Sundays,
May 04 - May 20, 2018
Bring your friends, have a beer, we love you. Tickets are on sale for $15 at thebkpk.com/tickets or at the door. Show dates are Fridays, Saturdays, and Sundays, May 4th through 20th, 2018. All shows are at 7:30 pm, (doors at 7 pm) at The Back Pack Co-Lab, 2400 E Cesar Chavez, Suite 206, ATX 78702. For more information, email howdy@thebkpk.com.
Please let us know if you're bringing little ones so we can seat you accordingly!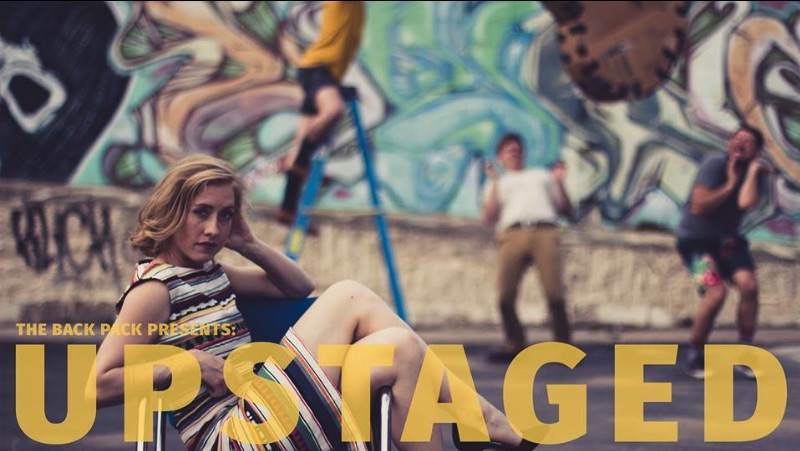 In photos: Pete Betcher, Katie Kohler, Justin Morley, and Jeremiah Rosenberger.
Photo Credit: Pete Betcher