Apr. 07 - Apr. 29, 2018
Thursdays-Sundays
Trinity Street Players and Austin Jewish Repertory Theatre present KINDERTRANSPORT by Diane Samuels at the TSP Black Box Theatre!
The Kindertransport was a British rescue mission that took place at the beginning of WWII. Over 10,000 Jewish children from various countries were placed in British foster homes. Helga and Werner Schlesinger are parents faced with the difficult choice of keeping their beloved daughter Eva in Germany with them, or letting her become one of the Kindertransport children, who are sent to the UK, alone. When Eva arrives in London, speaking no English, and feeling very much abandoned, she is taken under the wing of Lil Miller. The play jumps back and forth between three time periods: 1) Pre-war - in which Helga tries to prepare Eva to leave her home and parents; 2) War - in which Eva is living in England with Lil, adjusting to a new country, and desperately trying to get her parents out of Germany; and 3) Post-war, in which Eva (who has now changed her name to Evelyn) is an adult, has a daughter named Faith, and has intentionally wiped most of her past and her Jewishness out of existence. Kindertransport depicts the agony of separating a child from her parents and wrestles with the consequences of that choice, an act of sacrifice that also wreaks devastating results.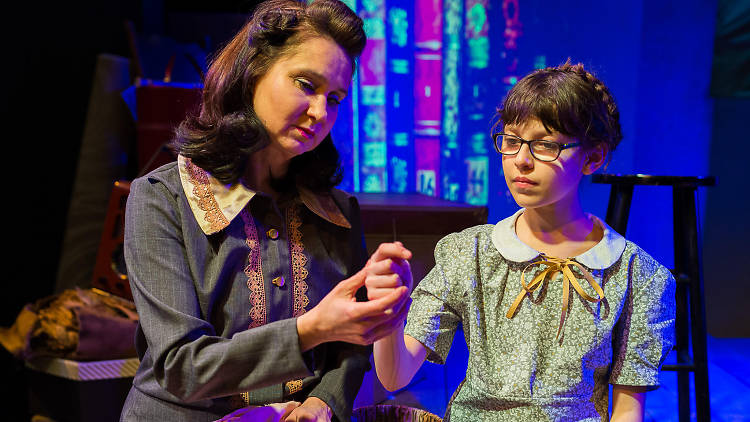 KINDERTRANSPORT stars Laura Galt Snavely, Taylor Flanagan, Laurie Coker, Peggy Schott, Jessica Cohen, Frances Bello, and Sammy Panzarino!
Jim Lindsay, who has an MA in Humanities from UT Dallas with a concentration in Holocaust Studies will direct KINDERTRANSPORT. Scenic design is by Steve Williams, lighting design by Courtney DeGinder, sound design by Jeff Miller, costume design by Teresa Carson, and our dialect coach is Amanda Cooley Davis.
---
Kindertransport
by Diane Samuels
Austin Jewish Repertory Theatre
Thursdays-Sundays,
April 07 - April 29, 2018
Trinity Street Players
Black Box Theatre, 4th floor, First Baptist Church
901 Trinity Street
Austin, TX, 78701
April 7 - 29, 2018. There will be two pre-show talks for Holocaust Remembrance Day April 11 & 12 at 7:30pm.
As always, tickets to Trinity Street Players are free, but you can secure a reservation by contacting Artistic Director Ann Zarate and Executive Director Sarah Zeringue at reservations.tsp@gmail.com