Mar. 10, 2018
Saturday
You have seen the Dupont family in the stage plays Losing Mama and Tempest; come join them in the comedic stage play Sunday Dinner. Mama and Pop Solomon would like the entire family to come together for a traditional Sunday Dinner. What started out as a great idea quickly turns as family secrets and differences come to light. You will laugh, cry, sing and laugh again with this amazing cast!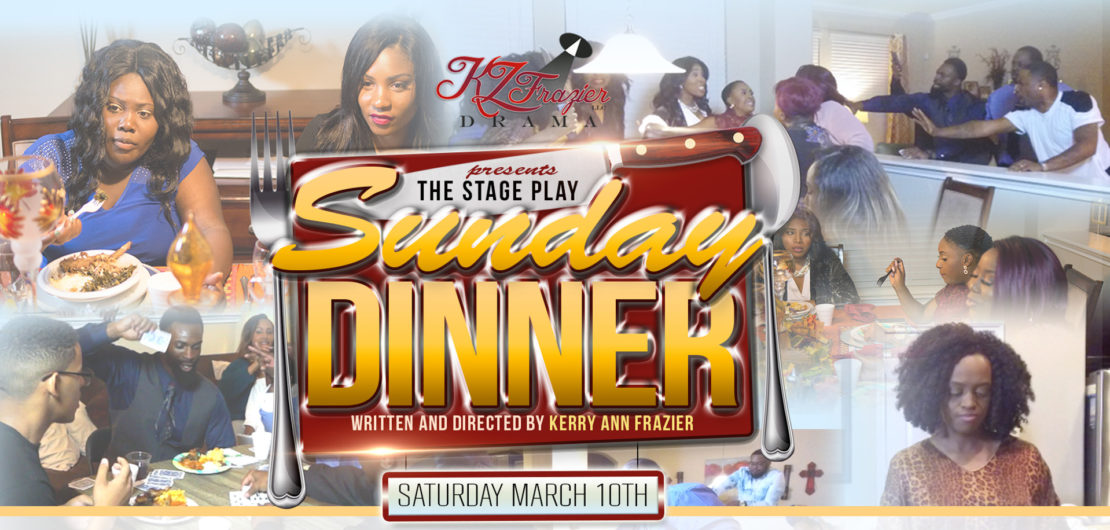 ---
Sunday Dinner
by Kerry Ann Zamore Frazier
KZFrazier Drama Company
Doors open at 5 p.m.; show starts at p.m.
Sunday Dinner Tickets Selling Fast.

Saturday, March 10, 2018 6:00 p.m,
at the Killeen Arts & Activities Center in Killeen, TX.
Tickets: $40.00 VIP | $30.00 General Admission | $50.00 Couples (click HERE to purchase)