Feb. 08 - Feb. 10, 2018
Thursday-Saturday

In the 1960's and 1970's, Neil Simon was THE hitmaker of Broadway as well as being critically acclaimed for much of his work. Barefoot in the Park is a nostalgic reminder of life in this period when the worst thing that couples could argue about is a broken skylight and all conflicts could be resolved by making a fool of oneself. A gentle, life enhancing comedy which will hopefully enchant the Fayette County audience. Lots of good 1960's music too!



Corie and Paul are newlyweds, fresh from their honeymoon. Corie is still enthralled by her the romance and excitement of their wedding and honeymoon and she wants this passionate life to continue at full speed. Paul, however, feels it is time to focus on his burgeoning career as an up-and-coming lawyer. When they don't see eye-to-eye about their apartment, their neighbours, and their attitude to romance, the new marriage experiences its first patch of rough weather.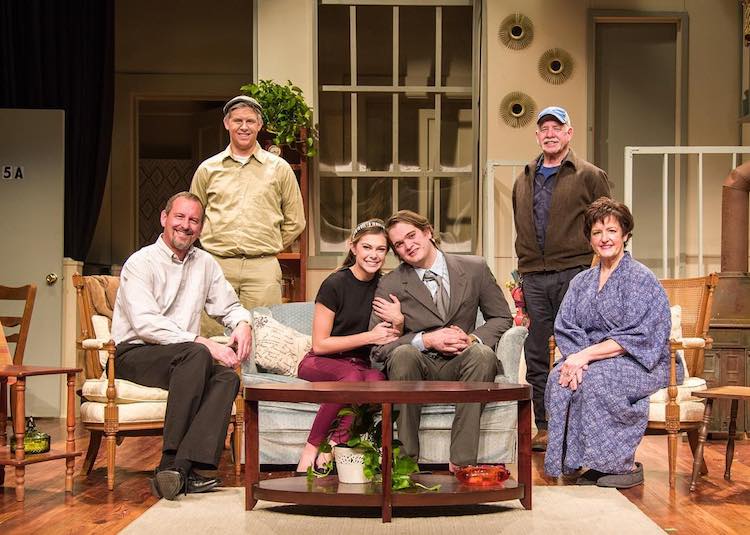 The entire play takes place on the fifth floor of an New York apartment building, one without an elevator. Walking up the stairs completely exhausts the characters, granting hilarious, out-of-breath entrances for telephone repairmen, delivery men, and mother-in-laws alike.


Directed by Melissa Weltner
Corie....................... Taylor Melayne
Paul........................ Mason Jones

Mother..................... Ann Crancer Raborn
Mr. Velasco............. Scott Toensing
Telephone Man....... Steve Wynne
Delivery Man........... Randy J Tolman
---
Barefoot in the Park
by Neil Simon
Fayette County Community Theatre
Thursday-Saturday,
February 08 - February 10, 2018
Production dates Feb 9-11, 2018
Fundraiser Valentine's Day Dinner and Show Feb 10!
Feb 9 Show @ 7:00
Feb 10 Valentine's Dinner Theatre Fundraiser @ 5:30
Feb 11 Show @ 3:00
Tickets:
$10 GA, $5 Students (Feb 9 & 11) plus handling fee
$50 VDay Dinner Theatre (Feb 10) plus handling fee