Jan. 19 - Feb. 04, 2018
Fridays-Sundays
Steven Levenson's (Dear Evan Hansen) sharp and thoroughly touching new drama IF I FORGET tells a powerful tale of a family and a culture at odds with itself.
In the final months before 9/11, liberal Jewish studies professor Michael Fischer reunites with his two sisters to celebrate their father's seventy-fifth birthday. Each committed to their own version of family history, they clash over everything from Michael's controversial book, to whether they should sell the family business. Secrets and long-held resentments bubble to the surface as the three negotiate – with biting humor and razor sharp insight - just what they're willing to sacrifice for a chance at a new beginning.
Directed by Kat Sparks (Exit 27, Cages)
In If I Forget, a family battle is fought on both personal and political fronts. Lou Fischer is long retired and as his loved ones gather for his seventy-fifth birthday in July 2000, the disposition of the building that once housed the clan's long- closed Washington, D.C., clothing store is on everyone's minds. For years, Lou has rented the place to a Guatemalan clan who operate a dollar store; Sharon, Lou's daughter, has befriended the tenants and thinks the status quo should continue. Holly, another daughter, is scandalized at the low rent being paid, especially since the neighborhood is rapidly gentrifying. She wants the place for herself, to launch her budding interior design business. Both sisters angle for the support of Michael, their brother, an academic who lives in New York.
Michael has troubles of his own about which a deeper conflict is brewing: He is ready to publish a book titled Forgetting the Holocaust, about "the relationship between American Jews, Israel, and the Holocaust, how that relationship works."
This is a conversation starter among this Jewish clan. Lou, a World War II veteran who was given the manuscript months earlier by Michael, has remained eerily silent on the topic. But Sharon, who unlike her siblings practices her religion, has plenty to say about Michael's perceived treachery.
Both of these questions gain added urgency when Lou has a debilitating stroke and money must be found for around-the- clock care. By now Michael's career is in free fall: He was denied tenure, thanks to the controversy surrounding the book, and he and his wife Ellen are further burdened by ongoing worries about their emotionally unstable daughter. Michael pushes for the sale of the building insisting that the proceeds will fund Lou's care while not incidentally getting him and Ellen out of debt. Holly insists that she and her husband Howard can fund Lou's care by paying market-rate rent for her new business. But she's in for a surprise. Sharon, now openly hostile to Michael thanks to the book, insists that the current tenants be allowed to stay for selfish and potentially explosive reasons of her own.
[David Barbour, L&S Online]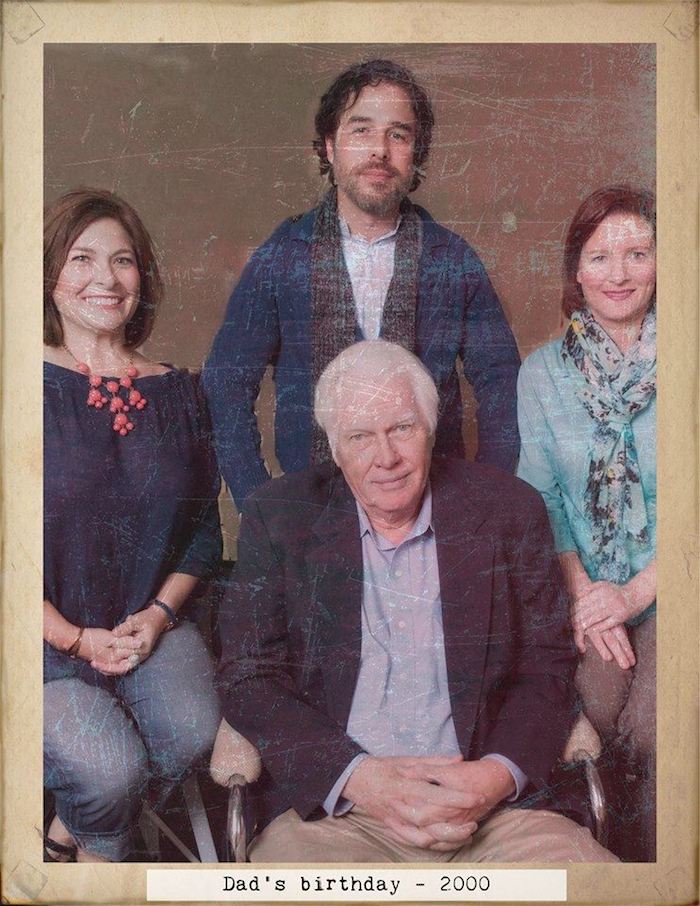 Cast:
Brandi Andrade (Holly)
Jacob Bernelle (Joey)
Beth Burroughs (Sharon)
Luke Hill (Michael)
Lara Holloway (Ellen)
Daniel Norton (Howard)
Garry Peters (Lou)
---
If I Forget
by Steven Levenson
Southwest Theatre Productions
Fridays-Sundays,
January 19 - February 04, 2018
Fridays-Sundays, January 19 - February 04, 2018
Fridays and Saturdays at 8 p.m., Sundays at 4 p.m.
Santa Cruz Theater,
1805 E. 7th Street,
Austin, TX, 78702
One Thursday performance at 8 p.m. on January 25, 2018
Tickets $22 - $25 plus service fees, available via