Nov. 24 - Dec. 24, 2017
Fridays-Sundays
By Peter Rothstein
Musical Arrangements by Erick Lichte & Timothy C. Takach
Presented in collaboration with The Marcsmen
Out of the violence comes a silence, then a song. Thus begins an extraordinary night of camaraderie, music, and peace. A remarkable true experience, told in the words and songs of the men who lived it.
Directors: George Green and Bill Gundry
Music Director: Nicholas Ponting
Choreographer: Courtnie Mercer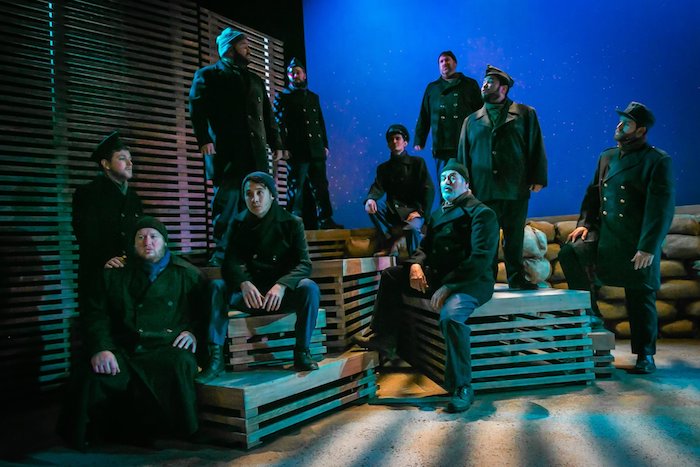 Cast:
David Nanny
Nick Szoeke
Brendan Brady
Kyle Krambeck
Travis Trevino
Nicholas Ponting
Aaron Ely
Robert Nauman
Robby Vance
John Towry
Eric Buchaus
Kevin Collins
---
All Is Calm
by Peter Rothstein, musical arrangements by Erick Lichte and Timothy C. Takach
Playhouse San Antonio
Fridays-Sundays,
November 24 - December 24, 2017
Tickets available to the general public from October 31, 2017.