Nov. 16 - Nov. 18, 2017
Thursday-Saturday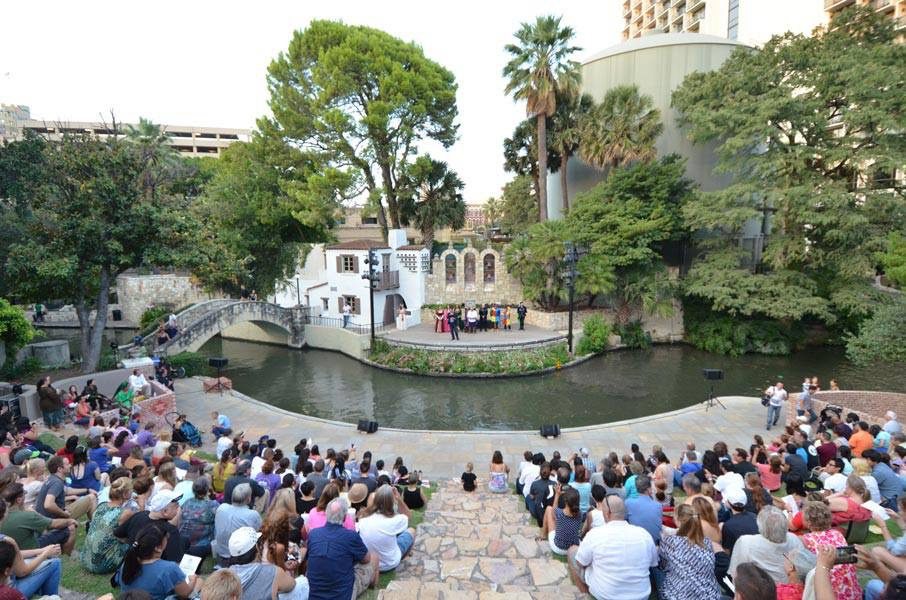 The Magik Theatre, San Antonio's professional family theatre, presents Shakespeare on the River - a FREE event celebrating all things Shakespeare. Theatre-goers can come early to enjoy food trucks along Villita Way and short Shakespeare performances by local performers. The highlight of this event is Arkansas Shakespeare Theatre's The Taming of the Shrew. The company returns to San Antonio for a second year, having performed Twelfth Night at last year's Shakespeare in the Park.
"Their take on this beloved comedy is very family-friendly, making it a great fit for Magik's mission," said Magik's Artistic Director Frances Limoncelli. "It's the perfect way to introduce your kids to Shakespeare."
From Arkansas Shakespeare Theatre: "Grab a seat close to the stage as AST transports you back to the lively and colorful days of old world Italy, where embracing adventure, music, and above all, passion was a way of life. Through a flurry of song and spectacle, join the rambunctious and arrogant Petruchio in his quest to woo the unimpressed and headstrong "Kate the Cursed." Inspired by Italian traditions of puppetry and commedia dell'arte, our players bring the audience right into the middle of the action. So come ready to play--we can't tell the story without you!​" ​
---
The Taming of the Shrew
by William Shakespeare
touring company
Thursday-Saturday,
November 16 - November 18, 2017
Shakespeare on the River takes place Thursday, November 16, 2017 – Saturday, November 18, 2017 at the Arneson River Theatre and along Villita Way. Performances of The Taming of the Shrew are November 16, 17 and 18 at 7:30 p.m.
The event is free, for more information or tickets to our VIP event on Saturday, November 18, visit us at The Magik Theatre Box Office, 210.227.2751, or by visiting www.magiktheatre.org.
Shakespeare on the River is generously funded by The Brown Foundation, Mid-America Arts Alliance, the National Endowment for the Arts, and the state arts agencies of Arkansas, Kansas, Missouri, Nebraska, Oklahoma, and Texas.