Nov. 03 - Nov. 19, 2017
Fridays-Sundays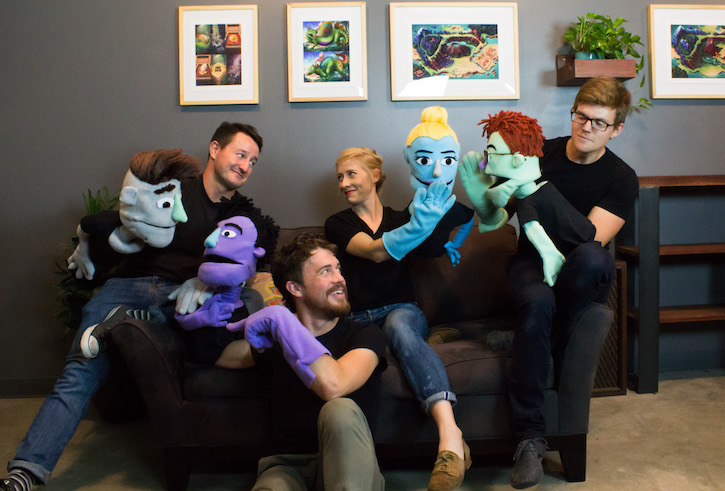 The Back Pack is proud to present their upcoming show, and next installment of the Back Pack Presents Series, Felt Up. The silent sketch comedy troupe expands upon their signature style of whimsical and fast paced movement with the addition of four puppet doppelgängers.
Bring your friends, have a beer, we love you.
In photos: Pete Betcher, Katie Kohler, Justin Morley, and Jeremiah Rosenberger.
Photo Credit: Pete Betcher
---
Felt Up
by The Back Pack
The Back Pack
Fridays-Sundays,
November 03 - November 19, 2017
Tickets are on sale for $15 at thebkpk.com/tickets or at the door.
Show dates are Fridays, Saturdays, and Sundays, November 3rd through 19th. All shows are at 7:30 pm, (doors at 7pm) at The Back Pack Co-Lab, 2400 E Cesar Chavez, Suite 206, ATX 78702.
For more information, email howdy@thebkpk.com.