Oct. 13 - Oct. 29, 2017
Fridays-Sundays

This landmark drama was also an Oscar-winning film starring Henry Fonda and Katharine Hepburn. Each summer the aging retired professor Norman Thayer and his wife Ethel return to their house on Golden Pond, Maine. Their estranged daughter, Chelsea arrives with her new partner Bill and his son Billy. The simplicity of life on Golden Pond provides a backdrop where second childhoods and second chances are always possible.
Guest artist Bob Strauss is directing the production, which opens Friday, October 13th and runs weekends until Sunday, October 29th. Cast in the production are Robert Menking as Norman, Charlotte Freeborn as Ethel, Stan Hicks as Charlie, Priscilla Castaneda as Chelsea, Dennis Mustard as Billy, and Ron Rickerhauser as Bill. Emily Ashman is serving as Stage Manager and Amber Nanni is Costume Designer. FTC's Artistic Director Kerry Goff will design the set and guest aritist Jim Weisman will design the lights.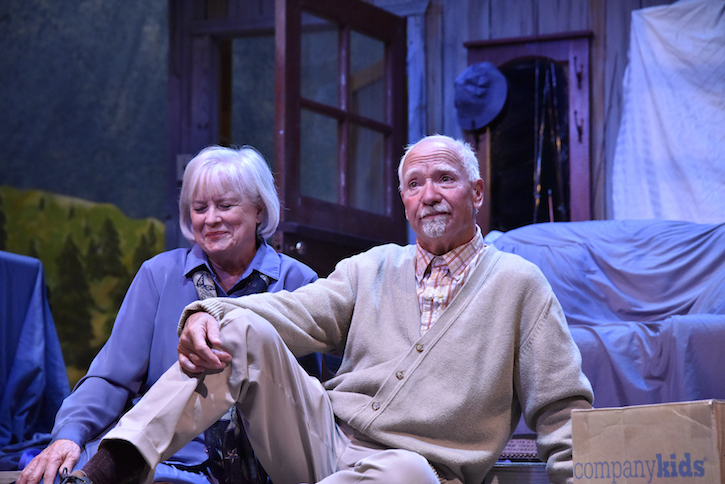 ---
On Golden Pond
Fredericksburg Theater Company
Fridays-Sundays,
October 13 - October 29, 2017
Tickets for On Golden Pond go on sale to donors on September 25th, and to the public on October 2nd. Admission is $29 for adults, $12 for children 17 and under. Tickets can be purchased online at www.fredericksburgtheater.org or by calling the box office at 830-997-3588.
For more info or directions, visit at www.fredericksburgtheater.org.