Sep. 29 - Oct. 22, 2017
Fridays-Sundays
Accusations, mistaken identities, and romances
run wild in this traditional, laugh-out-loud farce. Two nuns at the Sisters of Perpetual Sewing have been secretly making wine to keep the convent's doors open, but Paul and Sally, reporters and former fiancees, are hot on their trail. They go undercover as a nun and priest, but their presence, combined with the addition of a new nun, spurs paranoia throughout the convent that spies have been sent from Rome to shut them down. Wine and secrets are inevitably spilled as everyone tries to preserve the convent and reconnect with lost loves.
Directed by Arden Trevino.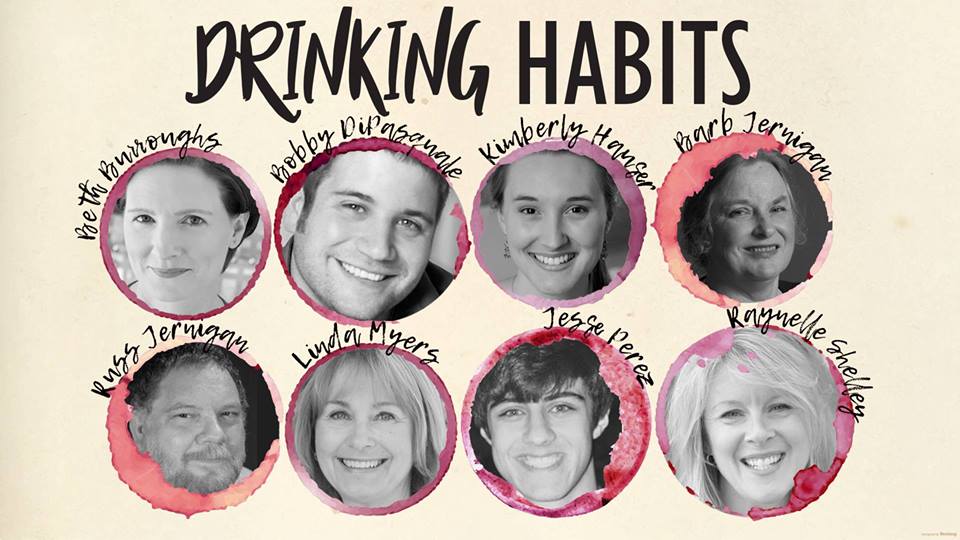 ---
Drinking Habits
by Tom Smith
Georgetown Palace Theatre
Fridays-Sundays,
September 29 - October 22, 2017
Palace Playhouse
809 S. Austin Avenue
directly across the street from the Georgetown Palace Theatre
Georgetown, TX, 78626
click to reserve and purchase online
*Standard and Premium Flex Passes can be used for this Show.
​
Adult-$30 Seniors (55+) / Military / Students-$28
*$1 ticketing fee will be added per ticket at checkout.
*Student Rush Tickets $18 at the door with student ID.
​
LOCATION: The Playhouse is located directly across from the Palace Theatre at 817 S. Austin Avenue. It is a storefront that we have transformed into an intimate Black Box Theatre.