Sep. 21 - Oct. 21, 2017
Thursdays-Saturdays
Nine teenage girls make a soccer team--and a New York Times Critic's Pick for Best Theatre of 2016: "Girl power is atomic in The Wolves, the incandescent portrait of an indoor soccer team. The scary, exhilarating brightness of raw adolescence emanates from every scene of this uncannily assured first play by Sarah DeLappe."

The Wolves are Kelsey Buckley, Adrian Collins, Sydney Huddleston, Maria Latiolais, Anikka Lekven, Estrella Saldaña, Bridget Sievers, Shonagh Smith, and Kenzie Stewart, with Rebecca Robinson as the Soccer Mom. The play is directed by Ken Webster; assistant director is Rosalind Faires. Pearson Kashlak is the stage manager.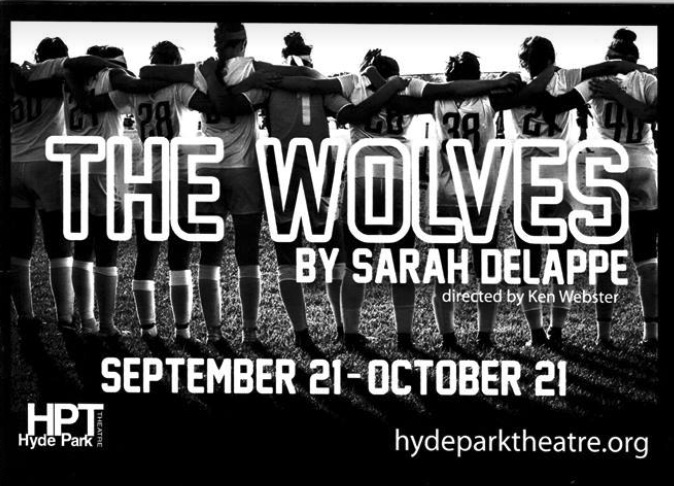 ---
The Wolves
by Sarah Delappe
Hyde Park Theatre
Thursdays-Saturdays,
September 21 - October 21, 2017
The Wolves runs at 8:00 PM on Thursdays, Fridays, and Saturdays, September 21 - October 21, 2017.
ADDED PERFORMANCE Friday, October 20 at 10 p.m.