Aug. 05 - Aug. 27, 2017
Saturdays-Sundays
Ingredients:
1 classic story, myth or fairy tale
1 group of expert improvisors
1 audience full of great ideas

Combine all ingredients and mix together until you have a totally new hilarious story! Saturdays and Sundays in August, Austin Scottish Rite Theater and Hideout Theatre present Once Upon a Whaaa?!, a fully improvised mashup of some of our favorite classic stories. The skilled improvisers from the Hideout Theatre will take the Scottish Rite stage to completely remix well-known stories using suggestions from the audience. Since it's improvised, each show is totally unique, never seen before, never to be seen again!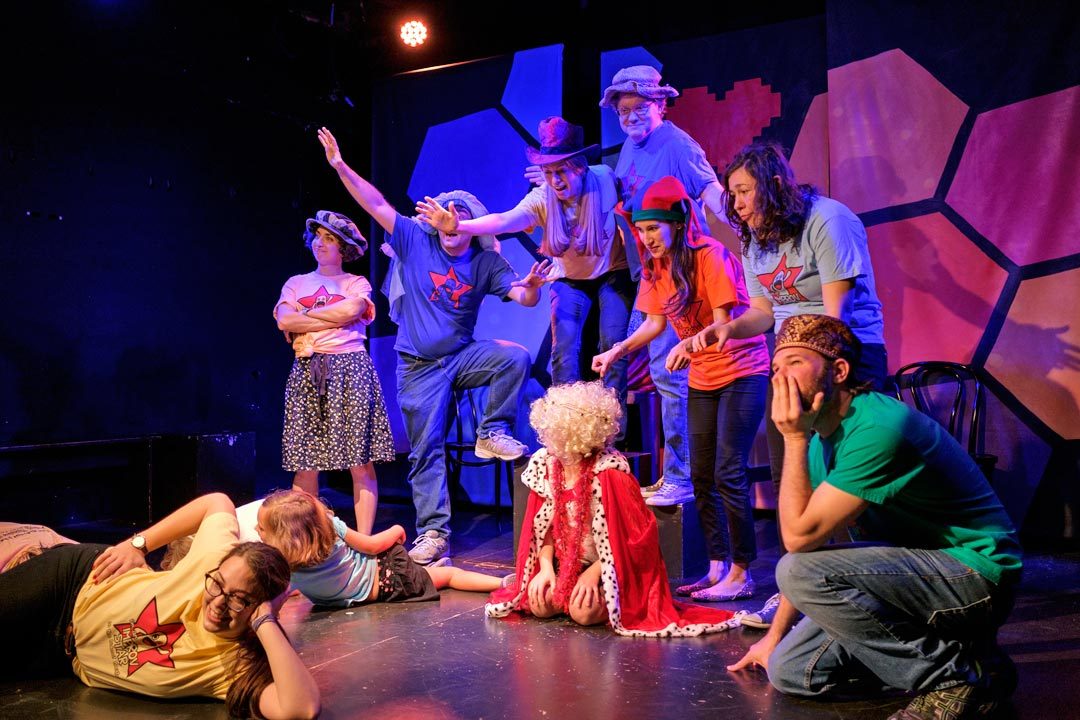 ---
Once Upon A Whaa?!
by Scottish Rite ensemble
Scottish Rite Theater
Saturdays-Sundays,
August 05 - August 27, 2017
Saturdays and Sundays at 11 p.m., August 5 - 27, 2017
Austin Scottish Rite Theater, 207 W 18th St., Austin, TX 78701
Tickets: Available online at until one hour before show time, and then sold at the door. $12 adults, $8 children
Contact: susan@scottishritetheater.org or 512-472-5436
Website: www.scottishritetheater.org
Facebook: www.facebook.com/austin.scottish.rite.theater/
Austin Scottish Rite Theater is a 501(c)3 non-profit whose mission is to share and preserve the historic Masonic facility, serving the greater community through high quality performing arts, educational programs, and events.
Enjoy the historic Austin Scottish Rite Theater, built in 1871 with its newly restored comfy seats and a gorgeously restored starry ceiling!
Free show parking as available. Metered street parking also nearby. Tickets available online and at the door.