Jul. 28, 2017

Salvage Vanguard Theater (SVT) announces Works Progress Austin: Cooler Bodies, a reading of new work by Diana Lynn Small.
💖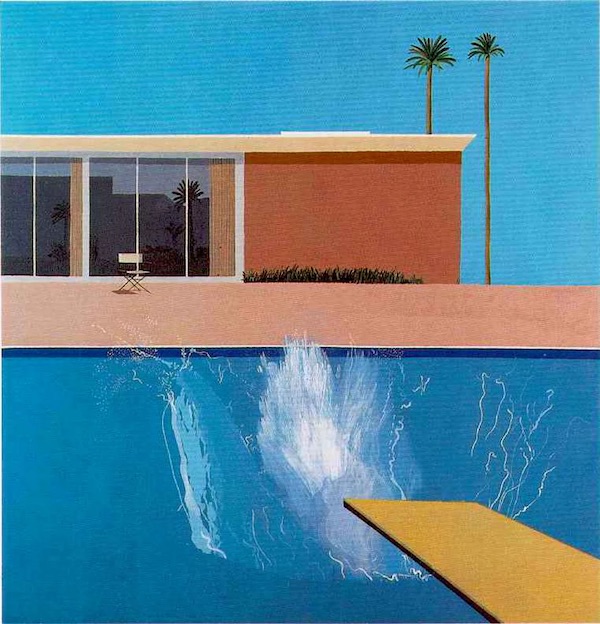 Are people born "special" or does creativity evolve from our sufferings? Rhonda and Glend, the two most creatively powerful people in the world move to a mystical 1950s suburb in the desert to ruffle the feathers of their boring teenage-neighbor, Mary, to see if trauma will turn Mary into a brilliant human being. It's getting hot, the air conditioners are breaking down and everybody wants to take a dip in Mary's shiny, clean swimming pool.
Directed by SVT company member Hannah Kenah and featuring the talents of company member Jay Byrd and board/company members Heather Hanna and Rupert Reyes + many more talented Austinites.
Works Progress Austin, SVT's script development series, launched in 2006. WPA provides playwrights with the resources they need to bring their work to life: actors, stage managers, rehearsal time + space, cash, and the chance to share their work with an audience in the earliest stages of creation.
Diana Lynn Small writes, acts and directs for the stage. She has an MFA in playwriting from the Michener Center for Writers at the University of Texas at Austin. Her two-woman show Mad & a Goat has toured to 6 cities since it was developed in 2013. Her play Good Day was selected for the 2015 Great Plains Conference PlayLabs, and Kitchen Dog Theatre's New Works Festival and she's been an artist in residence at Tofte Lake Center in Ely, MN. Diana has worked with paper chairs theatre company in Austin, TX premiering her play Hot Belly and directing Elizabeth Doss's play Mast and performing/dramaturging Doss's play Poor Herman. This summer Diana will develop a new show, HOUSE PLAY, at Berkeley Rep's Ground Floor. Diana is pursuing a Masters of Divinity at Austin Presbyterian Theological Seminary.
ABOUT SALVAGE VANGUARD THEATER Salvage Vanguard Theater (SVT) based in Austin TX, is a nonprofit organization that provides accessible, affordable, artistic exchange between a diverse, inclusive community of artists and audiences through high quality experiences that foster experimentation and generate conversation. Visit www.salvagevanguard.org or contact Jenny Larson for more information: 512-474 7886 or jenny@salvagevanguard.org
This project is funded and supported in part by a grant from the Drama League, the Texas Commission on the Arts, the National Endowment for the Arts. Art Works, and in part by the City of Austin Economic Development Department/Cultural Arts Division believing an investment in the Arts is an investment in Austin's future. This project is produced in coordination with the City of Austin's Brush Square Museums and Parks and Recreation Department. Visit Austin at NowPlayingAustin.com.
---
Cooler Bodies
by Diana Lynn Small
Salvage Vanguard Theater
July 28, 2017 at 8 pm
grayDUCK Gallery/ 2213 E Cesar Chavez St, Austin, TX 78702
TICKETS: FREE online or at the door. Reservations for each reading can be made at salvagevanguard.org/tickets/
Free tickets, free beer, all the AC at grayDUCK Gallery