Jul. 14 - Jul. 29, 2017
Thursdays-Sundays
V. Cate and Duke Ernsberger, the folks who gave us Elvis Has Left the Building, take another look behind the scenes of an historical incident in the entertainment world. This time it's the story behind the suspension in filming of Gone With the Wind. It seems the director, Victor Fleming, and producer, David O. Selznick, are unhappy with the script, so a major rewrite is called for. It turns out the new screenwriter, Ben Hecht, has never read Margaret Mitchell's famous novel (which took her ten years to pen) and is unfamiliar with the characters. The three men, aided only by Miss Peabody, the secretary, spend a week, nonstop, working on the script. Peanuts and bananas play a great role in this story, too!
Director Keisha McFerrin leads a cast including Allen Rudolph, Martin Vidal, Tim Stoner and Gloria Williams. Rudolph was the protagonist in The 39 Steps; Vidal was Barrymore in I Hate Hamlet; Stoner appeared in Wonder of the World; Williams has performed with the BCT Singers and the ActIII@BCT readers' theatre.
Note: THis is NOT Moonlight and Magnolias by Ron Hutchinson, a 2004 comedy on the same subject.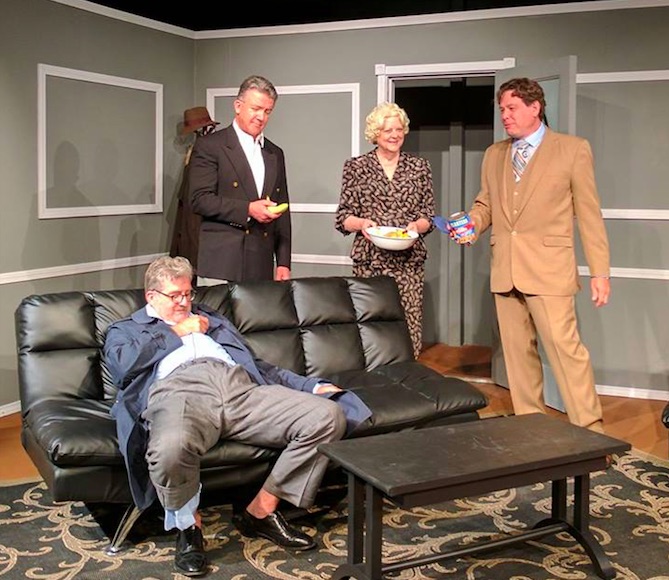 ---
Don't Cry for Me, Margaret Mitchell
by V. Cate and Duke Emsberger
Boerne Community Theatre
Thursdays-Sundays,
July 14 - July 29, 2017
7:30 p.m. Thursdays - Saturdays, 2 p.m. Sundays
information and reservations via www.boernetheatre.org
The First Nighters' Dinner will be held on Friday July 14th at Bella Sera Restaurant at 5:45 pm. Pre-set dinner will include house salad and entree of lasagna for $ 15.00/person. (Price does not include drink, tax or gratuity). Theatregoers wishing to attend dinner, please call BCT Box office at 249-9166.