May. 31 - Jul. 02, 2017
Wednesdays-Sundays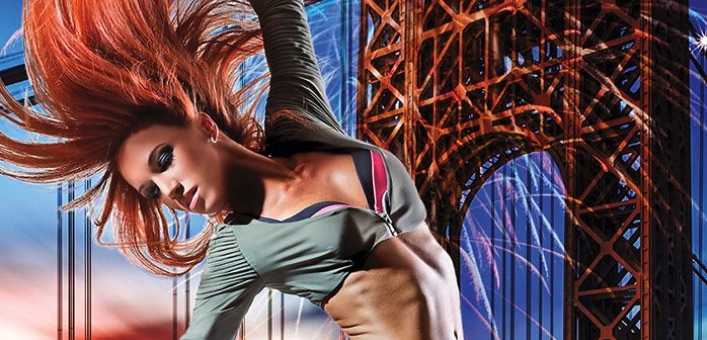 Welcome to the passionate, proud, and diverse neighborhood of Washington Heights, where hard work is necessary to survive, but faith, community, music, food, culture and support of each other is what keeps them going day in and day out. This groundbreaking, vibrant musical won the Tony Award for Best Musical for Lin-Manuel Miranda and his dynamic creative team behind Broadway's most talked about breakout hit Hamilton. Set in NYC's Washington Heights, this "Upper West Side Story" dazzles with sizzling song and dance, as the hopes, romances, and dreams of a community ignite over the July 4 weekend. Joyous, infectious, and moving!
Recommendation: Ten and up.
Run Time: Approximately two hours and 45 minutes including intermission.
In the Heights Cast


Keith Contreras-McDonald – Usnavi De La Vega
Theresa Medina – Abeula Claudia
Celeste Castillo – Carla
Gina Maria Hinojosa – Daniela
Alicia Taylor Tomasko – Vanessa
Fernando Acevedo – Kevin Rosario
Nicole Paloma Sarro – Camila Rosario
Cristina Oeschger – Nina Rosario
Vincent J. Hooper – Benny
Nicolas Garza – Sonny
Deiondre Teagle – Graffiti Pete
Paul Sanchez – Piragua Guy
Domanick Hubbard – Ensemble
Jorge Guerra – Ensemble
Danny Burgos – Ensemble
Jorrel Javier – Ensemble
Derrick Medrano – Ensemble
Greer Gisy – Ensemble/Dance Captain
Alaina Vi Maderal – Ensemble
Dainique Jones – Ensemble
Lianne Valerio – Ensemble
Gabriella Enriquez – Ensemble
In the Heights Creative Team
Michael Balderrama – Director
Greer Gisy – Associate Director and Choreographer
Logan Floyd – Assistant to the Choreographer
Allen Robertson – Music Director
Anna Louizos – Scenic Designer
Scott Westervelt – Costume Designer
Serret Jensen - Hair and Makeup Designer
Sarah Maines - Lighting Designer
Miriah Borden – Lightening Design Assistant
Craig Brock - Sound Designer
Steve Baglio - Properties Designer
Megan Barrett - Stage Manager
About the director, MICHAEL BALDERRAMA:
Currently Resident Choreographer for the ground breaking musical Hamilton, Balderrama is an American Director/Choreographer, Dancer and Producer, who has taught and choreographed for more than twenty years, in over thirty states, and around the world. Michael's notable Broadway credits include Ghost, In the Heights, Hot Feet, Movin' Out, Urban Cowboy, and Saturday Night Fever. Michael can also be see on film in Rock of Ages, Across the Universe, and Michael Jackson's Ghost. Michael has had the privilege of choreographing for and/or performing with Gloria Estefan, Bruno Mars, Michael Jackson, Sutton Foster, Vanessa Williams, Brian Adams, Mariah Carey, and Jay Sean. Additionally, Michael served as the Resident Director/Choreographer of the 2nd national tour of In the Heights, Associate Director and Movement Consultant for Zorro, and Associate Choreographer and Creative Consultant over the 2013 Broadway musical, Soul Doctor. Michael's areas of teaching interest and masterclasses include: musical theatre, jazz, ballet, contemporary, hip hop, latin/ salsa, adagio/ partnering, stage combat, and musical staging. Michael has participated in developmental and workshop productions of several musicals over the years, and is currently producing the upcoming new musicals Whiskeyland and Boy vs. Girls through his companies, Silver Towers Productions, LLC and Last Call Theatricals, LLC.
silvertowersproductions.com
.
About the author, LIN-MANUEL MIRANDA:
Broadway: Book-Music-Lyricists-Alexander Hamilton of Hamilton (eleven Tony Awards including Best Musical, Best Book and Best Score), Composer-Lyricist-Unavi of In the Heights (four Tony Awards including Best Musical and Best Score, Grammy Award, Pulitzer Prize finalist), Bring It On: The Musical (Co-Composer/Co-Lyricist, Tony nomination for Best Musical), West Side Story (2009 revival, Spanish translations). Off-Broadway: Hamilton (ten Lortel Awards, three Outer Critic Circle Awards, eight Drama Desk Awards, 2015 New York Drama Critics Circle Awards for Best New Musical and the 2015 Obie Award for Best New American Play); Merrily We Roll Along and tick,tick...BOOM! (both City Center Encores!). Lin­-Manuel received an Emmy Award with Tom Kitt for '"Bigger" from the "The 67th Annual Tony Awards." TV/Film: "Freestyle Love Supreme," "How I Met Your Mother," "Smash," "Do No Harm," "Modem Family," "House," "The Electric Company," "Sesame Street," "The Sopranos," The Odd Life of Timothy Green and 200 Cartas. Proud council member of the Dramatists Guild.
www.linmanueI.com
<
http://www.linmanueI.com
>.
About Lyric Theatre of Oklahoma
Founded in 1963, Lyric is Oklahoma's leading professional theatre company. For more than 50 years, Lyric has produced classic and contemporary musicals and plays featuring both nationally known Broadway stars and local favorites. Lyric produces large-scale, fully orchestrated musicals at the Civic Center Music Hall each summer, as well as full-scale productions at the Plaza Theatre during the spring, fall and winter. Lyric's Thelma Gaylord Academy is a professional training ground for students ages 5-18, offering classes in all aspects of musical theatre. Academy students have the opportunity to perform in two full-scale productions each year on the Plaza Theatre stage. Lyric is a member agency of Allied Arts. Lyric Theatre is a 501 (C)(3) non-profit organization. For more information, visit
www.LyricTheatreOKC.com
.
About ZACH Theatre
A non-profit organization, ZACH creates intimate theatre experiences that ignite the imagination, inspire the spirit, and engage the community. As Austin's leading professional producing theatre, ZACH employs more than 300 actors, musicians, and designers annually to create its own diverse array of nationally recognized plays and musicals under the leadership of Producing Artistic Director Dave Steakley and Managing Director Elisbeth Challener. Each year, ZACH serves nearly 120,000 Central Texans – 60,000 of which are children and youth who participate in our education and outreach programs, as well as inspiring camps and classes. ZACH Theatre is honored to host private and community events across the beautiful rental-ready spaces on our three-stage campus located in the heart of Austin. Founded in 1932 and in its 84th season, ZACH is the longest continuously running theatre company in the state of Texas, and one of the ten oldest in the country. Visit
www.zachtheatre.org
<
http://www.zachtheatre.org/
> for more information.
---
In the Heights
by Quiara Alegría Hudes and Lin-Manuel Miranda
Zach Theatre
Wednesdays-Sundays,
May 31 - July 02, 2017
Wednesdays - Sundays at 7:30 p.m.; Sundays at 2:30 p.m.
Pride Night: Thursday, June 1, 2017
ASL Interpreted and Open Captioned: Wednesday, June 7, 2017
Post-Show Discussion: Wednesday, June 7, 2017
Champagne Opening: Thursday, June 8, 2017
Tickets $29 - $81 full price plus fees. Available online via zachtheatre.org.