May. 05 - May. 20, 2017
Fridays-Sundays
THE GLASS MENDACITY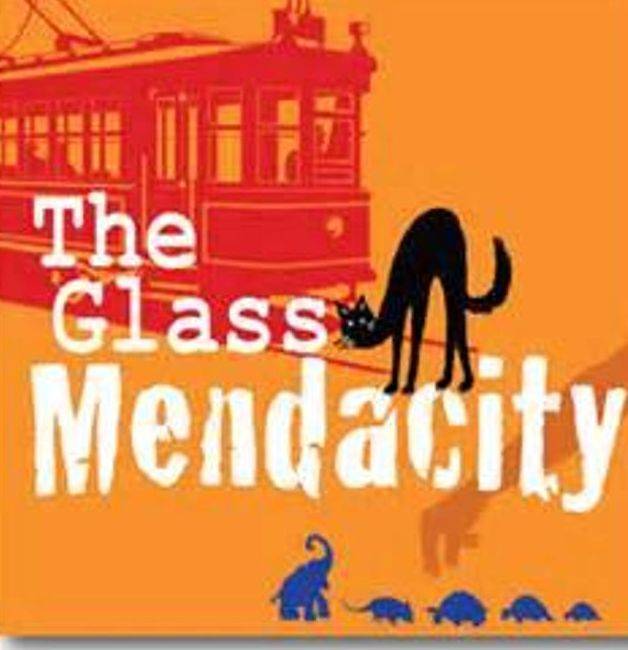 By Maureen Morley and Tom Willmorth
Story by Doug Armstrong, and Keith Cooper
Directed by AJ Fuex
and featuring
The Hasty Retreat Players
Tennessee Williams gets the illegitimate treatment as THE GLASS MENDACITY hilariously parodies his work in this "magnolia operetta."
Hasty Retreat and the Hasty Retreat Players present The Glass Mendacity, Maureen Morley and Tom Willmorth's hilarious parody of some of Tennessee William's most celebrated works: The Glass Menagerie, A Streetcar Named Desire and Cat on a Hot Tin Roof. It's Big Daddy's birthday and the entire blended family, a comedy cocktail of characters each one more of a caricature than the last, have gathered at Belle Reve to celebrate with sweet tea, cheese balls, cards and brutish, unfettered, southern charm. The Glass Mendacity is a lampooning look into what would happen if all of Williams' characters came face to face. If you don't know these plays, don't fret. The off-kilter and dysfunctional family shenanigans can be enjoyed by all!
"By combining Williams's three most celebrated dramas, the authors have come up with plenty of powerhouse material for their irreverent magnolia operetta." -Sid Smith, Chicago Tribune
"In the twisted world of THE GLASS MENDACITY, the ensemble's inspired send-up of the characters and crises of Tennessee Williams, the Players deconstruct a funhouse pantheon that riotously hurls together the author's most outrageous oddballs. Loads and loads of laughs result." -Lawrence Bommer, Windy City Times ..".
" the Illegitimate's GLASS MENDACITY will delight any Williams buff with its nonstop barrage of informed in-jokes." -Albert Williams, Chicago Reader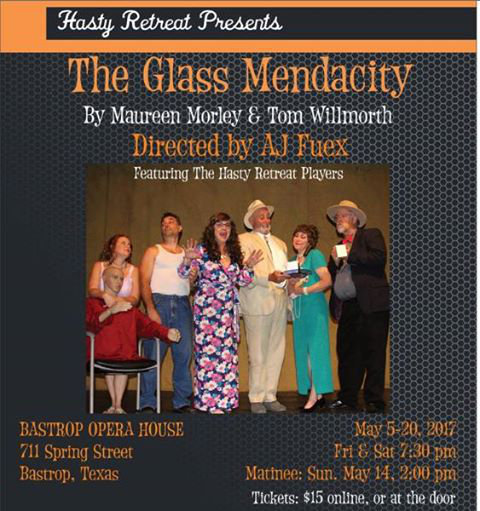 ---
The Glass Mendacity
by Maureen Morley and Tom Willmorth, after Tennessee Williams
Hasty Retreat Productions
Fridays-Sundays,
May 05 - May 20, 2017
Bastrop Opera House, Bastrop, Texas
Fridays and Saturdays at 7:30 p.m.
May 5 - May 20, 2017
Matinee: Sunday, May 14, 2017 at 2:00 p.m.
(Proceeds of Matinee to benefit Bastrop Opera House Building Fund)