Apr. 14 - May. 07, 2017
Fridays-Sundays
Sharyn Rothstein's By the Water was written in the wake of Hurricane Sandy. It revolves around two couples who lose their Long Island homes to the hurricane. In the wreckage of Marty and Mary's living room they stare down at the magnitude of their loss with neighbors Phil and Andrea. Not only are their homes in shambles, but their community is quickly eroding around them. Should they leave, or stay and rebuild, knowing full well it could happen again? Marty wages a campaign to save his neighborhood but the pressure to restore what was lost ripples out to their sons and past betrayals come floating up. The flotsam of family misdeeds, resentments, and weaknesses are revealed and everyone searches for what can be salvaged.
Fiercely compassionate, sharply humorous and poignant, By the Water is a timely account of a disaster. Far from dispiriting, it is a compelling story about the evolution of a family. While the title may not be recognizable, the story is; both in how it is directly relevant to our community and how it speaks to universal human truths.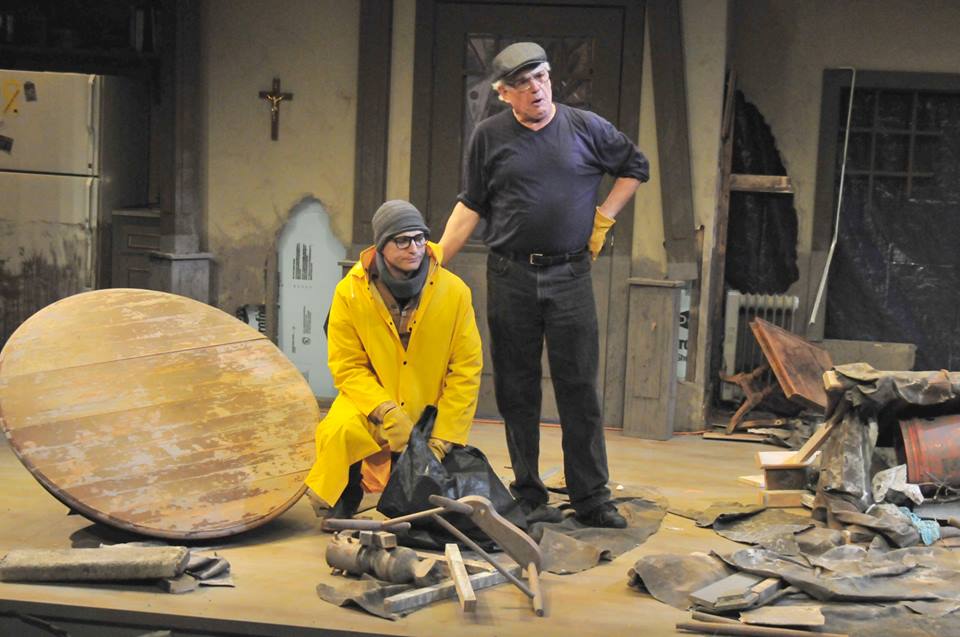 By the Water premiered Off Broadway in 2014, and in 2016 earned playwright Sharyn Rothstein the Primus Prize, awarded annually by The American Theatre Critics to an emerging woman playwright.
The role of Marty Murphy is played by Duncan Alexander, a newcomer to the WP stage; Mary Murphy by Terri Bennett, also new to the WP stage; Philip Carter by Guy Ben-Moshe, a veteran WP actor; Andrea Carter by Ryla Wolfe, recently seen in Death of a Salesman; Sal Murphy by David McCullars, also seen in Death of a Salesman; Brian Murphy by Rob Huey, recently seen in Vanya and Sonia and Masha and Spike; and Emily Mancini by Ani Jarrett, new to the WP stage.
Directed by Milton Zoth and produced by Karen Rudy. Executive Producer is Adam Witko.
By the Water is presented by special arrangement with Dramatists Play Service, Inc., New York.



BY THE WATER is produced by special arrangement with Dramatists Play Service Inc, New York
---
By the Water
by Sharyn Rothstein
Wimberley Players
Fridays-Sundays,
April 14 - May 07, 2017
APRIL 14 - MAY 7th
Fridays & Saturdays at 7:30 PM, Sunday Matinees at 2:30 PM
Adult opening night tickets - $23
All other adult tickets - $21
Student tickets - $14
NO REFUNDS
Tickets: www.WimberleyPlayers.org
Box Office (512) 847-0575 (leave a message)