Apr. 13 - Apr. 30, 2017
Fridays-Sundays
Winner of the 1988 Pulitzer Prize, Driving Miss Daisy is a timeless, searing, funny, and ultimately hopeful meditation on race relations in America, told through the complex relationship between two of popular culture's most enduring characters. Daisy, a widowed, 72-year-old woman living in midcentury Atlanta, is deemed too old to drive. Her son hires Hoke Colburn, an African American man, to serve as her chauffeur. What begins as a troubled and hostile pairing, soon blossoms into a profound, life-altering friendship that transcends all the societal boundaries placed between them.
Cast in the production are Charlotte Freeborn as Daisy Werthan, Stan Hicks as Boolie Werthan, and Robert King Jr. as Hoke Colburn. FTC Artistic Director Kerry Goff is directing the production.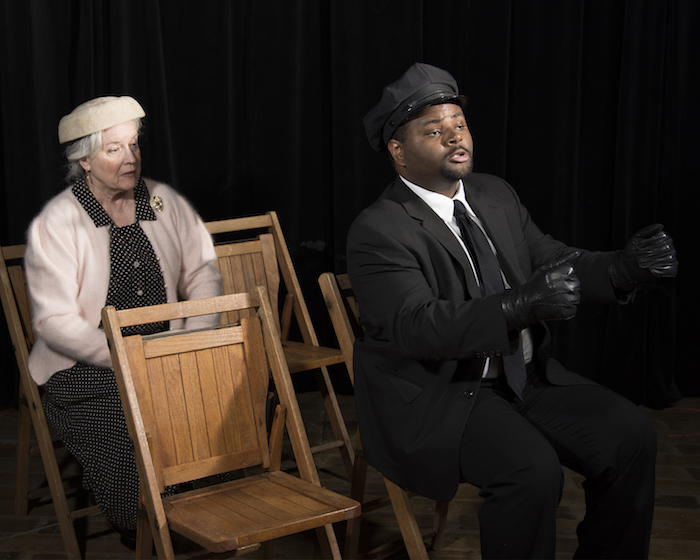 ---
Driving Miss Daisy
by Alfred Uhry and Robert Waldman
Fredericksburg Theater Company
Fridays-Sundays,
April 13 - April 30, 2017
The production opens on Thursday, April 13th at 7:30 p.m., and runs until Sunday, April 30th. All other performances are on Fridays & Saturdays at 7:30 p.m., Sundays at
 2:00 p.m. There is no performance on Easter Sunday, April 16th.
Tickets for Driving Miss Daisy go on sale to the public April 3rd. Admission is $29 for adults, $12 for children 17 and younger. Tickets can be
purchased online at fredericksburgtheater.org or by calling the box office at 830-997-3588
All performances are held at the
 Steve W. Shepherd Theater, 1668 Hwy 87 South, Fredericksburg, TX, 78624.