Apr. 06 - Apr. 15, 2017
Thursdays-Sundays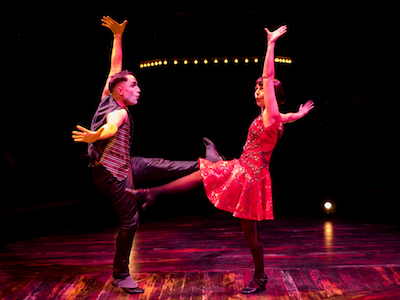 Join Mary Moody Northen Theatre, the award-winning producing arm of the St. Edward's University Department of Performing Arts, for the Tony-award winning musical Cabaret.
"There was a cabaret, and there was a master of ceremonies, and there was a city called Berlin in a country called Germany. It was the end of the world." Berliners and their guests head to the notorious Kit Kat Club, where even the orchestra is beautiful, cheerfully whiling away their time while the world outside slips into darkness. One of America's most powerful and well-loved musicals, Cabaret premiered at the Broadhurst Theatre in 1966, earned 10 Tony awards, inspired Bob Fosse's 1972 film and sparked a 1998 Tony-award-winning revival.
Featuring guest artists Tyler Jones, Meredith McCall, Steve Ochoa and Jerreme Rodriguez.
Advisory: Adult Themes
"One of the great musicals of all time. Exhilarating!" - Time Out New York
Book by Joe Masteroff
Based on the play by John Van Druten and
Stories by Christopher Isherwood
Music by John Kander and Lyrics by Fred Ebb
Directed by Danny Herman
Music Direction by Peter Stopschinski
Click for backstage article and photo feature at the website of St. Edward's University
About Mary Moody Northen Theatre
Mary Moody Northen Theatre operates on a professional model and stands at the center of the St. Edward's University theater training program. Through MMNT, students work alongside professional actors, directors and designers, explore all facets of theatrical production and earn points towards membership in Actor's Equity Association, the union of professional actors and stage managers in the United States. MMNT operates under an AEA U/RTA contract and is a member of Theatre Communications Group. Information: 512-448-8487 or www.stedwards.edu/theatre.
About St. Edward's University
St. Edward's University is a private, liberal arts college in the Catholic Holy Cross Tradition with approximately 5,000 students. Located in Austin, Texas, it is one of the top universities in Texas and offers undergraduate and graduate programs, including MBA programs and a master's degree in counseling. With a network of partner universities around the world, St. Edward's is a diverse community with programs designed to inspire students with a global perspective. St. Edward's University has been recognized for 12 consecutive years as one of "America's Best Colleges" by U.S. News & World Report and ranks in the top 15 Best Regional Universities in the Western Region. Information: stedwards.edu/about.
---
Cabaret
by Kander and Ebb, based on Christopher Isherwood's stories
Mary Moody Northen Theatre
Thursdays-Sundays,
April 06 - April 15, 2017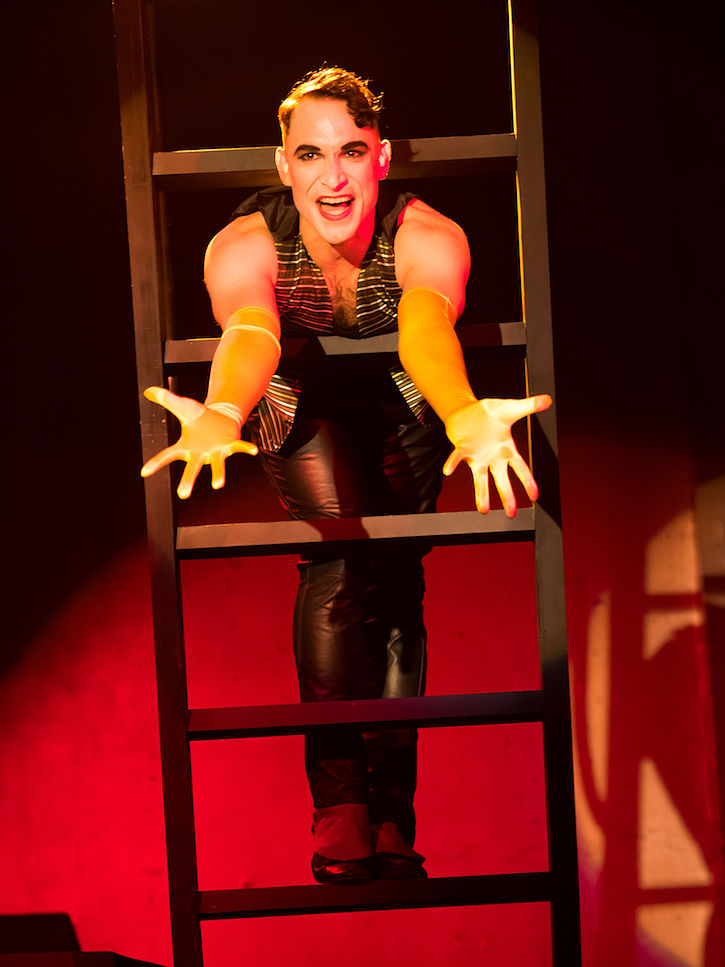 Thursdays - Saturdays at 7:30 p.m., Sunday, April 9, at 2 p.m. Saturday matinee at 2 pm. on April 15. No performance on Easter Sunday, April 16.
box office tel 512 448 8484; open M-F 1-5 p.m. when classes are in session and 3-5 p.m. on Saturdays of performance runs.
website: www.stedward.edu/mmnt
WHEN: April 6 - 15, 2017
7:30 p.m. Wednesday–Saturday
2 p.m. Sunday
Added Matinee performance on April 15 (Saturday) at 2 p.m.
WHERE: Mary Moody Northen Theatre
St. Edward's University
3001 S. Congress Avenue
Austin, TX 78704
Campus map: http://www.stedwards.edu/map/maincampus.
TICKETS: $28 Adult ($23 Students, Seniors, St. Edward's community)
MMNT Box Office: 512-448-8484
Online: www.stedwards.edu/theatre
Box Office Hours are 1-5 p.m. Monday–Friday
Student discount nights: April 6, April 12 and April 13: $10 ticket
with Student ID