Feb. 17 - Mar. 05, 2017
Fridays-Sundays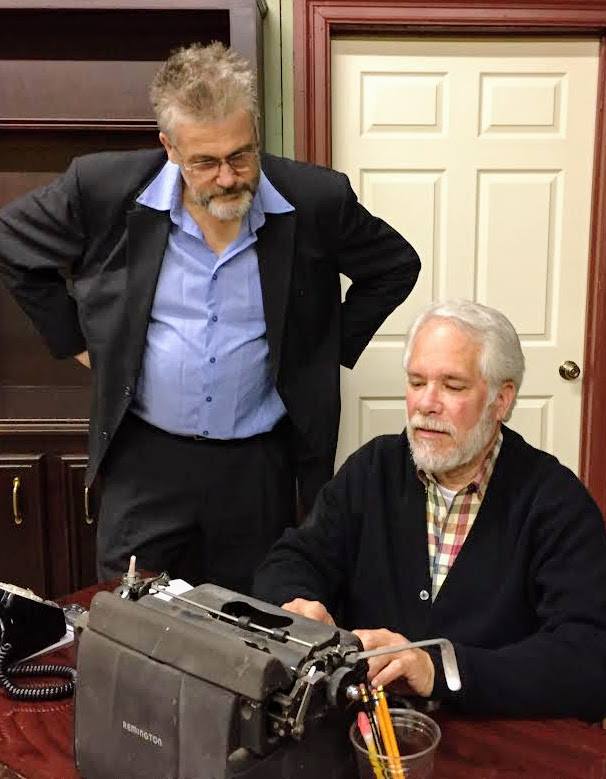 This classic Neil Simon romantic comedy examines what it means to truly love someone else, and asks whether finding a soul-mate can happen more than once in a lifetime. Recent widower writer George Schneider is encouraged by his younger brother Leo to start dating again. Which makes George increasingly uncomfortable after a series of bad matches. Then Leo introduces George to Jennie Malone. And, she's a keeper! Still, it's a bumpy trip on the road to Dreamland and romance for these not-so-young lovers. George and Jennie stumble on, overcoming both their hesitation on the rebound and emotional neediness. In a hilarious, farcical subplot, Leo has a fling with Faye, Jennie's overanxious, married friend.
Grant Holt as George Schneider, Darren Bates as Leo Schneider, Janice Kerlee as Jennie Malone and Allison Bates as Faye Medwick.
In this romantic comedy, Jane Brewer (Dracula in Dixie director) returns to direct Chapter Two.
Sponsored by Lindley-Robertson-Holt Funeral Home and by a leadership gift from Cissy Smith. Presented by special arrangement with Samuel French, Inc.

Made possible in part through the Hotel Tax Revenue funded from the City of Navasota through The Arts Council.
---
Chapter Two
by Neil Simon
Navasota Theatre Alliance
Fridays-Sundays,
February 17 - March 05, 2017
Fridays and Saturdays at 7 p.m., Sundays at 2 p.m.
One Thursday performance on March 2 at 7 p.m.
Tickets $7 - 14 plus $2 service fee available HERE or via www.navasotatheatre.org