Feb. 10 - Mar. 05, 2017
Fridays-Sundays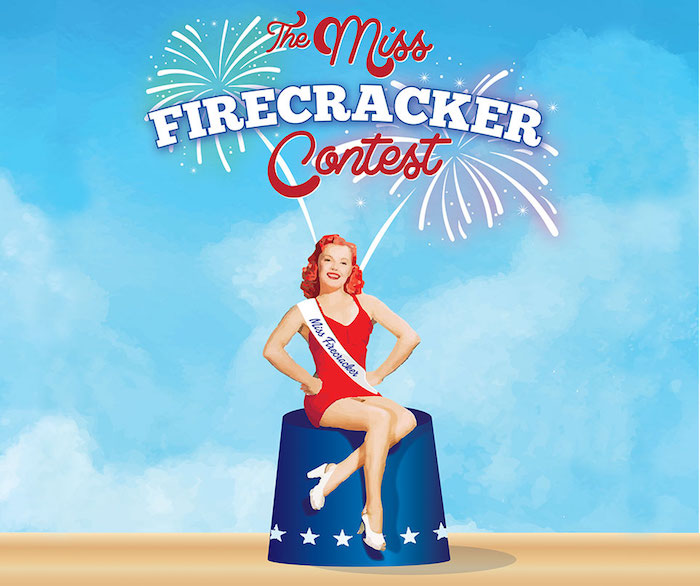 The Wimberley Players serve up a rich slice of Southern Gothic when we follow Carnelle Scott's bid for Miss Firecracker in small-town Mississippi. Hoping to recast her reputation from "Miss Hot Tamale" to "Miss Firecracker" by winning the annual, if seedy, beauty pageant, Carnelle enlists the help of dowdy, myopic seamstress, Popeye Jackson and what's left of her family and friends. First cousins Elain and Delmount offer dubious council as they simultaneously support and undermine her efforts. Elain, a former "Miss Firecracker" herself, gives advice while trying to come to terms with what the title actually meant for her. Unpredictable Delmount disdains the contest but is a fatal sucker for beauty and the allure of women. So obsessed with his appetites, he has, in the past, been obliged to hide out in a sanitarium to avoid prison. Unfortunately for him, the object of that particular legal skirmish is the pageant stage manager, Tessy. Joining the mélange in her changing room at the fairgrounds is Carnelle's former "trysting partner" Mac Sam. It's one hot mess.
Written by Beth Henley, the play premiered at the Manhattan Theatre Club in New York in 1984. Henley is the author of Crimes of the Heart, which won the 1981 Pulitzer Prize for Drama and was made into a film starring Sissy Spacek, Diane Keaton, Jessica Lange, and Tess Harper. The film version of The Miss Firecracker Contest starred Academy Award Winner Holly Hunter.
The role of Carnelle is played by Julieanna Stolley; Popeye, by Meg Dawson; Elain, by Rebecca Woody; Tessy by Kelley Poehls; and Mac by Holden Webster, all newcomers to the Players Stage. Delmount is played by veteran WP alum, James Springer, recently seen in Other Desert Cities, Catch Me If You Can, Wait Until Dark, and Young Frankenstein, The Musical.
Poster image from Wimberley Players shows Julieanna Stolley, Meg Dawson, James Springer, and Rebecca Woody.
Directed by Aaron Johnson and produced by Jana White. Executive Producer is Adam Witko.
The Miss Firecracker Contest is presented by special arrangement with Dramatists Play Service, Inc., New York.
---
The Miss Firecracker Contest
by Beth Henley
Wimberley Players
Fridays-Sundays,
February 10 - March 05, 2017
Feb. 10 – March 5, 2017
Fridays & Saturdays at 7:30 p.m., Sundays at 2:30 p.m.
Reserved Seating $23; Opening Night $25; Students $16 with ID, except opening night. (Ticket prices include all fees.)
Tickets are available online at www.wimberleyplayers.org or by calling 512-847-0575. The Wimberley Playhouse is located on 450 Old Kyle Road, Wimberley, Texas, (78676).