FronteraFest Short Fringe 2017
by FronteraFest
Feb. 08, 2017
Wednesday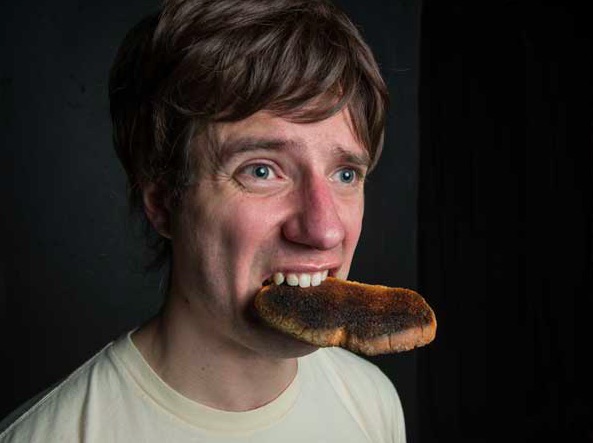 Final Conversations, by Rita Anderson (ScriptWorks Commission).
Final Conversations explores a mother's wish to have one real conversation with her son before he's accidentally killed. One morning before he leaves for school, she suddenly knows that he has one hour to live. With a kitchen-sink approach, Mother attempts to get it "right" in conversation after conversation, using comic and often absurd methods to reach Son, none of which alters destiny.

Becoming One With The Universe or How I Avoided The Writing Play, written and performed by J. Isabel Salazar.

TBD, by Hank Schwemmer.

Pigs Sweat, Men Perspire, Ladies Merely Glow, written and performed by Bernadette Nason.
After four months of unfamiliar life in Tripoli, Libya, Nason gets a vacation in Malta, an island jewel in the middle of the Mediterranean between the North African coast and Italy's boot. Apart from relaxing with friends and downing gins and tonics, she has only one serious appointment: a leg wax. Desperate for pampering, she's almost looking forward to it. She soon learns waxing is done differently in Europe.

Space Station Sexy, by Topping Haggerty (Groovy McGrooverson Productions).
Space Station Sexy is a great place to work, but sometimes being sexy can't fix what needs to be fixed. Sometimes.
Performances at Hyde Park Theatre.
Map
---
FronteraFest Short Fringe 2017
by various
FronteraFest
Wednesday,
February 08, 2017
Tickets $16.81, available via www.hydeparktheatre.org
Start time is 8 p.m.