Feb. 03 - Feb. 18, 2017
Thursdays-Sundays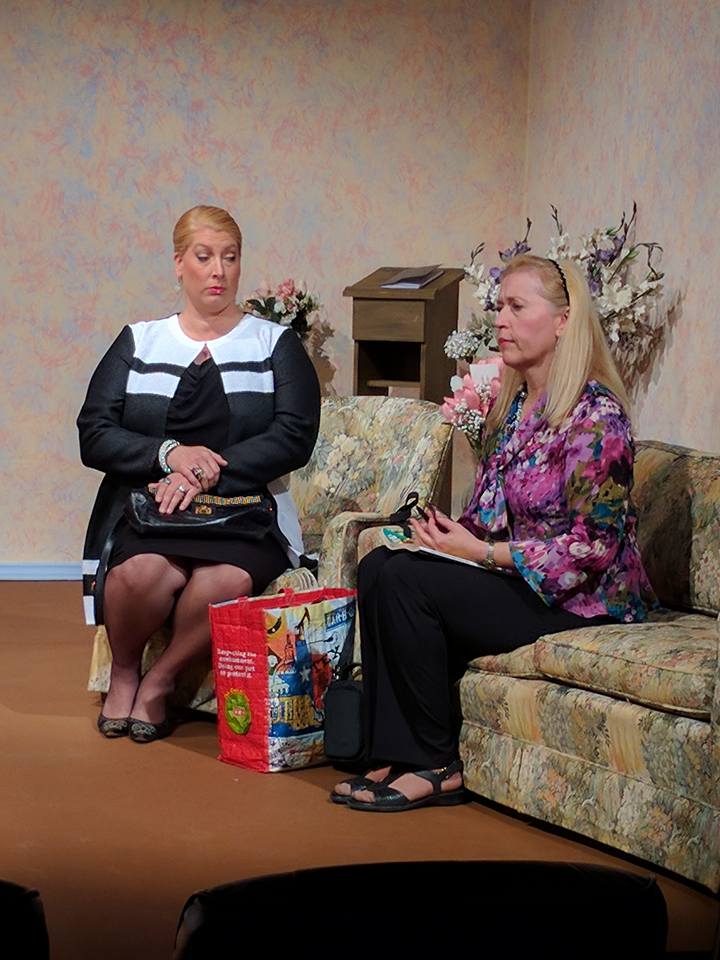 "Bring back that one with the lady in the casket!"
That's the request we hear the most at BCT--a return of Rick Hamby's irreverent comedy about Big Spring, Gargoyles and Scarecrow Sins. Hamby, a former District Attorney in that area, penned the comedy back in the 90's and, according to rumor, used a few folks he really knew as models for his wacky characters.
For those who have never seen the show (or for those who need a refresher), Miss Opal, the town whore, is being prepared for her funeral after she has been killed in a car accident. Her former high school classmates and sorority sisters must honor the pledge they made years ago with three of them sitting up with the body overnight.
Ruline, Lyla, and Lou Gene have not stayed in touch much and their lives have taken very different turns. One is trying to start her own church (with an iffy mission), another is married to the high school "dreamboat", and the third is caught in the middle. Enter a beautician, Desdemona, who is there to fix Miss Opal's hair and nails. Outside, a Sunday School class is protesting the burial and the arrival of evangelist L'il Davy Robbins only tosses fuel to the fire.
Director Christine Crowley has assembled a cast of new and old faces--Barry Goettl (The Odd Couple) is joined by Jeremy Carrizales(The 39 Steps) as the funeral staff; Allison Dietz (Red Herring), Dorothy Imrie (Dixie Swim Club) and newcomer Dara Crane are the "sisters"; Patricia Hausman (Cabin Fever) is Desdemona; Robert Moritz (Elvis Has Left the Building) is the preacher. Another new face is Don Norton, in his first role as Kenny, husband to Lou Gene.
Jerry Watson (one of our ActIII instructors) is assistant director. Tim Stoner is Stage Manager. Oh, and Miss Opal is Kimberly Stoner who didn't have any trouble learning her lines for this show! New volunteer Jeanne Barton is scheduled to run lights and sound.
---
Gargoyles and Scarecrow Sins
by Rick Hamby
Boerne Community Theatre
Thursdays-Sundays,
February 03 - February 18, 2017
The show opens Friday, Feb. 3rd, 2017 and runs for three weekends through Feb. 18th. Members can reserve tickets beginning Monday, Jan. 16; tickets go on sale to the public Jan. 23rd
information and reservations via www.boernetheatre.org