In Memoriam: Cinda White, Way Off Broadway Community Theatre, Leander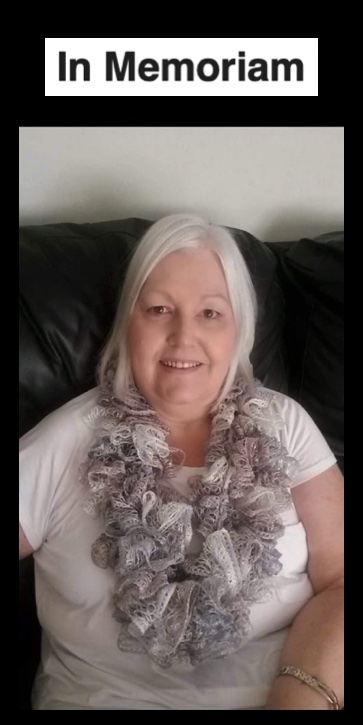 The Board of WOBCP regrets to inform you that long-time member Cinda White passed away on May 19th.
Cinda was active with WOBCP from 2002 until 2016 when medical issues reduced her ability to participate in WOBCP activities. During her time with WOBCP, Cinda took on many roles and responsibilities. She was a member of the board of directors multiple times; she ran the box office for several years, and she was a sound technician, stage manager, assistant director, and director.

Her favorite area was acting. Ironic because when she was six years old, she was outside the curtain when it closed. Totally embarrassed, she vowed never to be on stage again. Until Mousetrap. Her husband was directing and Cinda was to be the assistant director. Because they were having problems finding a Mrs. Boyle, Cinda volunteered. For Cinda, like many others, it was love at first performance. She continued her acting career in I Hate Hamlet, Harvey, A Scandal in Bohemia, and A Murder in Whitechapel, among others. Her favorite was playing Aunt Ethyl in Harvey.

She loved being on stage with her husband.

Please join us in celebration of this wonderful life that Cinda led with WOBCP.
There's magic in the theatre,
The theatre is magic,
Truly blessed are those who share their talents with others.
Break a leg!