Teatro Vivo Calls for Submissions for Austin Latinx New Play Festival -- Deadline February 1, 2022
Teatro Vivo is proud to announce a call for plays for the 2022 Austin Latinx New Play Festival in collaboration with ScriptWorks.
Teatro Vivo is pleased to announce the call for entries for the 2022 Austin Latinx New Play Festival (2022 ALNPF), presented in collaboration with ScriptWorks, to be read live at the Emma S. Barrientos Mexican American Cultural Center (MACC) in Austin, TX April 7th – 9th 2022. All playwrights are invited to submit original scripts that speak to the diverse Latinx experience. Teatro Vivo is eager to include AfroLatinx or Indigenous characters and/or stories, Theatre for Young Audiences stories, LGBTQ+ characters and/or stories, and Austin voices that would resonate with our Teatro Vivo and Austin, TX audience. Plays can be monolingual or multilingual.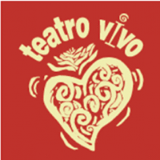 The deadline for submissions is Tuesday, February 1st, 2022 by 11:59 PM CST.
Plays will then be blind read and scored by a diverse panel of readers and supported by our Board of Directors. Four scripts will be selected for presentation at the festival. Selected plays will be announced by mid-February.
Eligible plays must be original, full-length works with a minimum 50-minute run time and a max of 10 roles, or include a breakdown of doubling. Additionally, plays must align with the Teatro Vivo mission statement, be focused on Latinx lives in any iteration, and must not have been professionally produced before the 2022 ALNPF or already scheduled for production in 2022.
Though we love musical theatre, at this moment Teatro Vivo can not support musical theatre submissions.
The ALNPF provides an opportunity for playwrights to hear, see, and receive feedback on their original work. The festival brings each playwright together with a dramaturg, director, and actors to bring their play to life as a staged reading in front of an audience. Additionally, the selected playwrights will work with dramaturgs provided by the festival to develop their play before the festival readings.
Playwrights of the selected pieces will collaborate with a dramaturg and directors hired by Teatro Vivo and ScriptWorks. Playwrights must be available to attend the preliminary reading of their play on March 7th, 2022, and the Festival dates of April 7th-9th. Playwrights are expected to participate in a facilitated talk back with an audience immediately following the public reading.
Our expectation at this point is to have the festival at the MACC in Austin, should COVID make a live festival impossible, Teatro Vivo will let you know by March 1st that we are pivoting to an online festival.
Travel and housing will be provided at a community member's home or in a private room in an Airbnb in Austin if you are based outside of the greater Austin area.
SUBMISSIONS CAN BE MADE HERE: SUBMIT HERE
For any other questions, please email us at teatrovivoaustin@gmail.com
This project is supported in part by the Cultural Arts Division of the City of Austin Economic Development Department and the Texas Commission on the Arts.
---
Austin Latino New Play Festival
by various
Teatro Vivo
April 21 - April 23, 2011