Performance Photos by Andy Sharp: GREASE, the musical, Georgetown Palace Theatre,
(performance photos by Andy Sharp)
The Georgetown Palace introduces Rydell High's senior class of 1959: duck-tailed, hot-rodding "Burger Palace Boys" and their gum-snapping, hip-shaking "Pink Ladies" in bobby sox and pedal pushers, evoking the look and sound of the 1950s in this rollicking musical. Head "greaser" Danny Zuko and new (good) girl Sandy Dumbrowski try to relive the high romance of their "Summer Nights" as the rest of the gang sings and dances its way through such songs as "Greased Lightnin'," "It's Raining on Prom Night," "Alone at the Drive-In Movie," recalling the music of Buddy Holly, Little Richard, and Elvis Presley that became the soundtrack of a generation. Our production will also feature several songs from the movie, including "Grease," "Hopelessly Devoted," and "You're the One that I Want."
Director: Ron Watson
Choreographer: Judy Price-Thompson
Music Director: David Blackburn
Stage Manager: Faith Castaneda
---
Grease
Georgetown Palace Theatre
Fridays-Sundays,
October 01 - November 07, 2021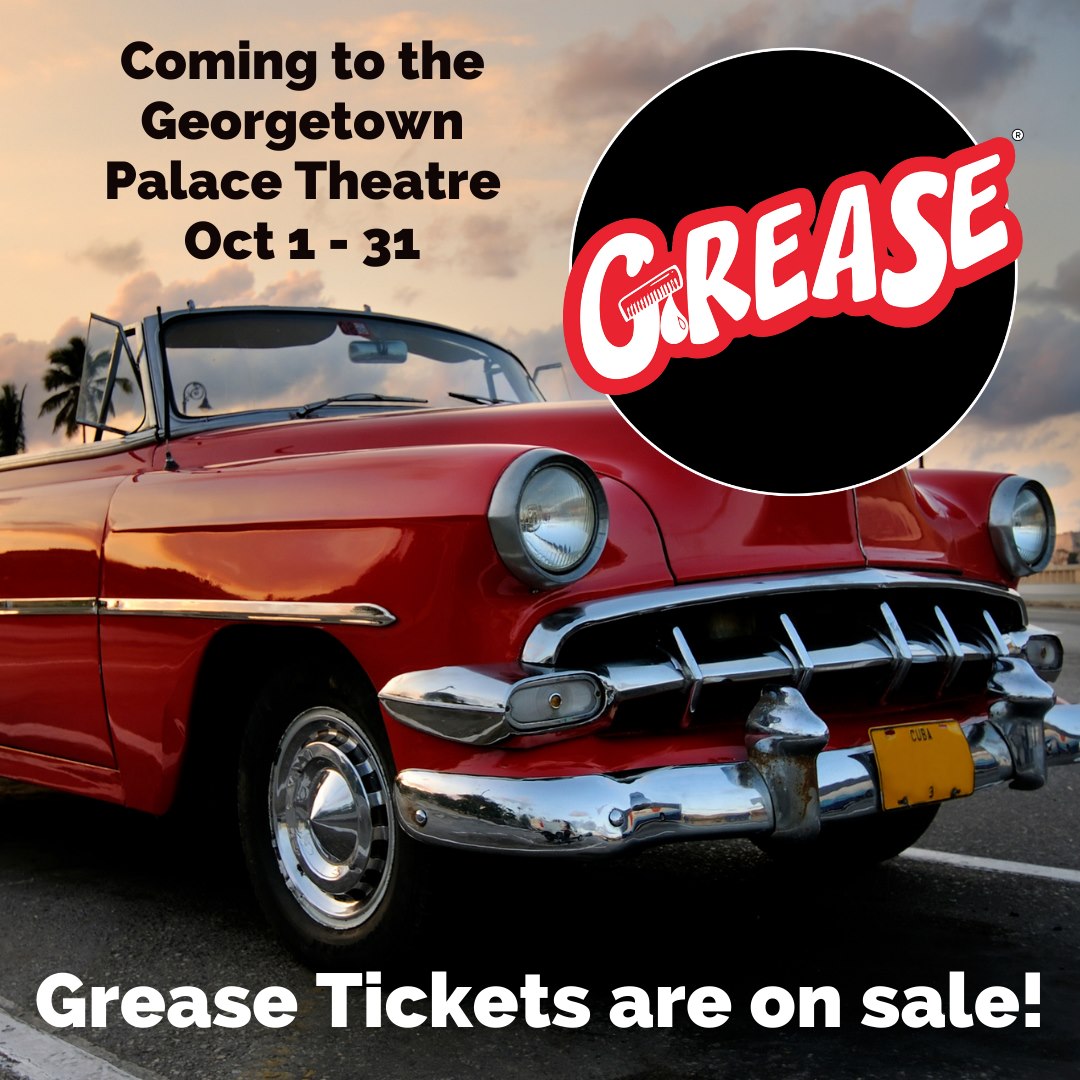 October 1 - 31, 2021, Fridays and Saturdays at 7:30 p.m., Sundays at 2 p.m.
Matinee 2 p.m. performance added for Saturday, October 30
Spring Stage
Adult-$34
Seniors (55+) / Military / Students-$32
*Student Rush Tickets $24 at the door with student ID.
All fees are included in ticket pricing.