Opportunity: Artist in Residence at Ground Floor Theatre, Austin
GROUND FLOOR THEATRE OPENS SUBMISSIONS FOR "GFT IN RESIDENCE" RESIDENT ARTIST PROGRAM
Current Resident Artist Michael J. Love Performance Date Set; Trans Lives/Trans Voices Extends Series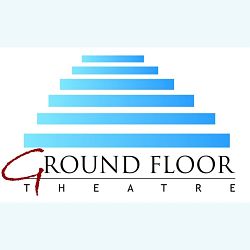 Ground Floor Theatre (GFT) announces submissions are open for GFT In Residence, a new quarterly artist in residence program that began the end of 2020. This new program allows Ground Floor Theatre to expand their mission driven work supporting art by and for unrepresented communities. Artists will receive a stipend in addition to full use of GFT's resources including mentoring from the GFT creative staff, and a fully supported showcase performance date at the theatre. Interested applicants may apply online at groundfloortheatre.org/residence.
Ground Floor Theatre is seeking Austin artists to support each quarter that cohere with their mission of working with underrepresented communities through GFT In Residence. GFT is seeking passionate theatre makers who will benefit from an environment that nourishes and challenges them. The program is for artists who are just establishing or need to re-establish their place in the Austin theatre community.
GFT In Residence inaugural artist was comedian, writer, and performer Laura de le Fuente who will have a live streamed showcase at GFT in the near future.
Current artist is Michael J. Love, interdisciplinary tap-dance artist, choreographer, scholar, and educator whose embodied research intermixes Black queer feminist theory and aesthetics with rigorous practice to engage in thinking on Black cultural past and futurity. Michael's GFT In Residence supported art "LIVE From The BEATBOX–Livestream No. 005" will stream live Saturday, March 20 at 4pm CST.
Applicants may apply online by filling out a simple form. All artists will be reviewed by members of the GFT staff, board, and stakeholders for final selections. Residency will be given to an artist quarterly. To learn more about the GFT in Residence program and submit an application online, please visit groundfloortheatre.org/residence.