In Memoriam: Virginia Lee Fischer, Hill Country Community Theatre, 1929 - 2020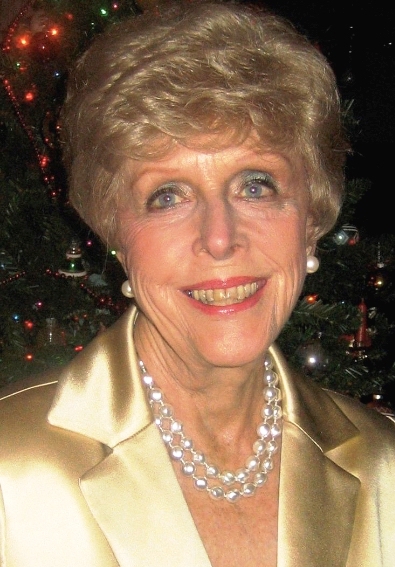 Virginia Lee "Gigi" Fischer, 91, of Horseshoe Bay, passed away peacefully on Nov. 3, 2020. Gigi and her twin sister Dorothy were born in East Orange, NJ to George and Eleanor (Lawson) Salmons on May 14, 1929.
Gigi lived a passionate and fulfilling life as a Daughter, Wife, Mother, Sister, servant of God and friend to many. She attended Temple University in Philadelphia and dance training in New York City. Gigi married Jim Fischer in February 1955, spurring the local headline "A Fischer caught a Salmons!"
The couple moved to Dallas where she raised four children and was active in their Camp Fire Girls, Band and Boy Scout activities. In retirement, they moved to Horseshoe Bay in 1983, became members of St. Paul the Apostle Catholic Church, living and enjoying that community and Spicewood (Barton Creek Lakeside) for the next 35 years.
Her passion in life – beyond competitive bridge playing -- and greatest gift was co-founding the Hill Country Community Theater (HCCT) in Marble Falls/Cottonwood Shores. She and close friends nurtured it to "Top Five" recognition statewide.
Ultimately, her work at HCCT touched the lives of thousands – actors, crew and audience members, supporters -- and many who had never "trod the boards" or previously seen a live stage performance.
Gigi spent her final months at the home of her loving son John in Caddo Mills, TX where she was able to have meaningful time with her family. Special thanks go to her attentive/beautiful caregivers, particularly Angela and Patsy from Nola's Hands in Garland TX and Vitas Hospice in Greenville, TX.
A memorial service at HCCT and/or the church is pending.
In lieu of flowers, memorials can be made to www.theHCCT.org, 4003 W FM 2147, Cottonwood Shores, TX 78657, 830-798-8944; or to St. Paul the Apostle Catholic Church, P, O. Box 8019, Horseshoe Bay, TX, 78657, 830-598-8342, https://stpaulshorseshoebay.org/
She was preceded in death by her parents and twin Dorothy Michaelsen. Survivors include James W. "Jim" Fischer, her spouse of 65 years; daughter Julie Roye and husband Mike of Midland; sons James A. Fischer and wife, Sharon of Dallas; John C. Fischer and wife, Kara of Caddo Mills; and Steven A. Fischer of Euless, TX
Grandchildren include Travis Roye and wife, Laura, Dripping Springs; Jenna Kimbrough and husband, Ben, Midland TX; Steven Fischer, Los Angeles; Darren Fischer, Scranton, PA; Holly Gardner and husband George, Pittsburgh, PA; Heather Fischer, Dallas; USMC Cpl. Matthew Fischer, Dallas, and Grace and Johnny Fischer, Sachse, TX,
Great grands include Sawyer and Abby Roye; Jensen, Sam, and Cole Kimbrough; Wyatt Fischer and Gabriel Aiden Garcia.