Scriptworks and Hyde Park Theatre Announce that 2021 FronteraFest is Cancelled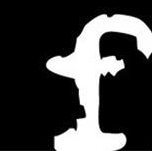 It is with great disappointment that Hyde Park Theatre in collaboration with ScriptWorks announces the cancellation of FronteraFest 2021. FronteraFest is a five-weeks long festival dedicated to live performance of all kinds - theatre, dance, music, improv, comedy, performance art and beyond - which would've celebrated its 28th year in 2021. According to Christina J. Moore, Executive Artistic Director of ScriptWorks and FronteraFest Producer, "Despite our best efforts to create a reasonable facsimile of the festival for these extraordinary times, we were unable to arrive at a safe solution that would make both artistic and economic sense. One of the core values of FronteraFest is creative freedom, but it's a value that is at odds with the restrictive environment of COVID-19 risk."
FronteraFest usually presents over 100 varied performances in the four components of the festival: the Short Fringe, for short works 25 minutes or less; the Long Fringe, for work 45- 90 minutes long; Bring Your Own Venue, for site-specific work or pieces running at other venues; and Mi Casa es Su Teatro, a one-day event of performances in private homes. The festival showcases dozens of local artists as well as others coming from New York City, Seattle, Minneapolis, San Francisco, and Los Angeles in recent years.
"FronteraFest is one of Austin's greatest arts incubators," says Ken Webster, Artistic Director of Hyde Park Theatre. "It's a tremendous opportunity for new playwrights, directors, and actors to try out new work, revive old work or simply refine existing pieces. We are deeply saddened that we have to cancel the festival this year."
Provided it is safe to proceed at that time, applications for FronteraFest 2022 will be available by September 1st, 2021.