Reminder: Applications Accepted until December 16 for City of Austin's Artist Access Program - Free or Reduced Space Rentals
(from the B. Iden Payne Awards Committee)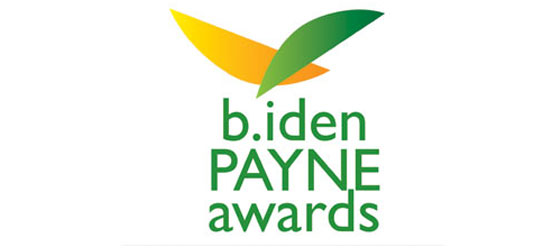 In light of our ongoing venue crisis, I wanted to make sure to spread the word to production companies about a city program with a fast-approaching deadline: The Artist Access Program.

The purpose of the Artist Access Program is to provide free or low-cost use of space, available equipment and staff expertise to artists and musicians through an annual adjudicated process. Space can be used for rehearsals, performances, workshops or to create smaller works of art at Austin Parks and Recreation Department Cultural Center sites (such as the Dougherty Arts Center, Mexican American Cultural Center, and the Carver Museum).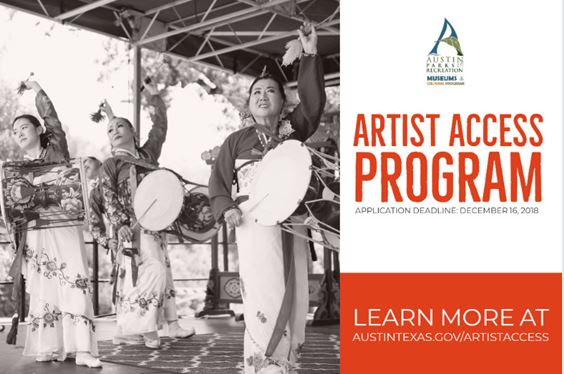 The Artist Access Program officially launched on October 31st and applications will be accepted through December 16th. Applicants are ranked by an impartial panel composed of professional Austin artists using established criteria.

Included in the program: FREE rehearsal space, as well as performance space at a reduced rental rate of $1 per ticket sold. Applicants are also asked to provide a free educational program enhancement for the public.
For more information and to apply visit www.austintexas.gov/artistaccess
If you need assistance in completing your application, Lucy Miller-Downing, Theatre & Events Coordinator at the Dougherty Arts Center, is making herself and staff available to help. Email DACTheater@austintexas.gov or call 512-974-4045.

As always, my inbox is open if you have any questions on what we do or why we do it. We also welcome suggestions.

Kate Meehan
President
B. Iden Payne Awards Council