Performance photos by Siggi Ragnar: LADY MACBETH, A TRAGIC COMEDY, Trinity University Theatre, November 9 - 17, 2018
(performance photos by Siggi Ragnar)
Inspired by Macbeth by William Shakespeare
A brave Scottish general named Macbeth receives a prophecy from a trio of witches that one day he will become King of Scotland. Consumed by ambition and spurred to action by his wife, Macbeth murders King Duncan and takes the Scottish throne for himself. He is then wracked with guilt and paranoia.
Directed by Stieren Guest Artist Andrea Cavarra and Roberto Prestigiacomo, Set Design Scott Neale, Costume Design Jodi Karjala, Light Design Tim Francis. Mask maker Andrea Cavarra.
With Nico Champion, Kerry Madden, Alden Eckman, Anthony Tresca, Holly Gabelmann, Evan Baker, Trace Glorioso, Kristen Herink, Lauren Keith, Leah Woehr, Ward Lehardy. PSM Emma Frieze, ASM Sophia Elsadig and Sophia Elsadig.
Photos by Siggi Ragnar.
---
Lady Macbeth, A Tragic Comedy
by William Shakespeare, adapted by Roberto Prestigiacomo
Trinity University
Wednesdays-Sundays,
November 09 - November 17, 2018
November 9-11 & 14-17, 2018
Stieren Theatre, Trinity University, San Antonio
All productions are in Stieren Theater, Ruth Taylor Theater Building, unless otherwise indicated.
Tickets: $12 regular, $8 faculty/staff/alumni/senior citizens, $6 students. For reservations, call 210-999-8515.
Curtain times: Friday and Saturday at 8 p.m., Sunday at 2:30 p.m., Wednesday and Thursday at 7 p.m.
Saturday, November 10 at 8:00 pm
Sunday, November 11 at 2:30 pm
Wednesday, November 14 at 7:00 pm
Thursday, November 15 at 7:00 pm
Friday, November 16 at 8:00 pm
Saturday, November 17 at 8:00 pm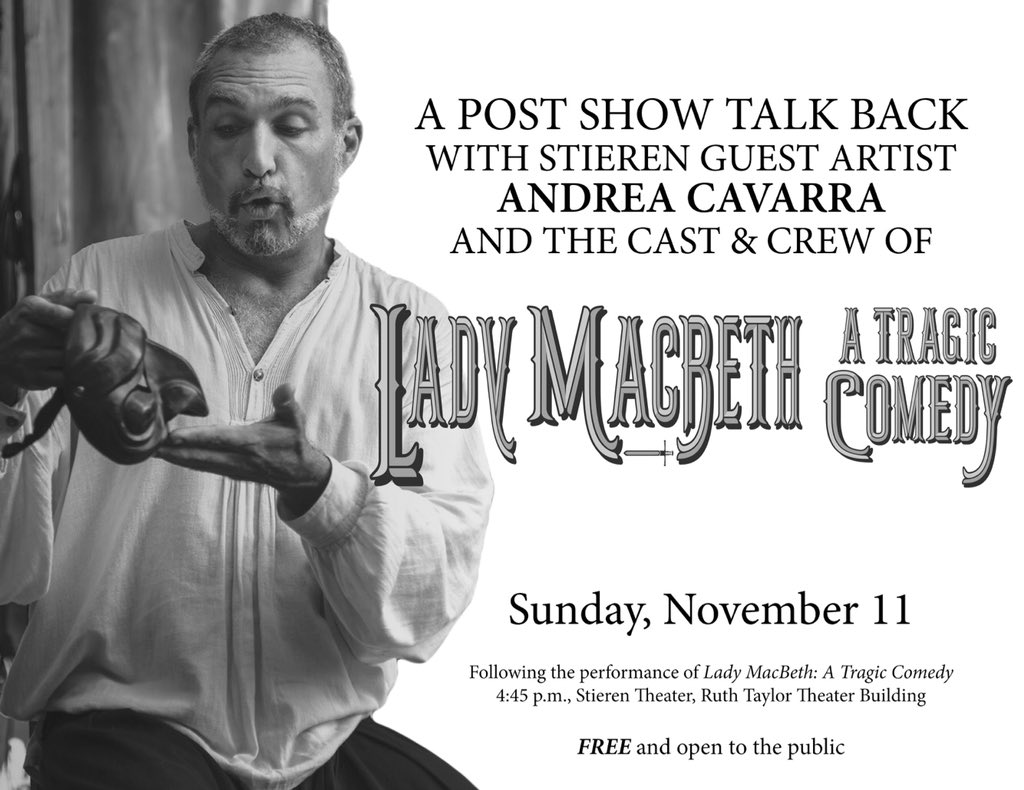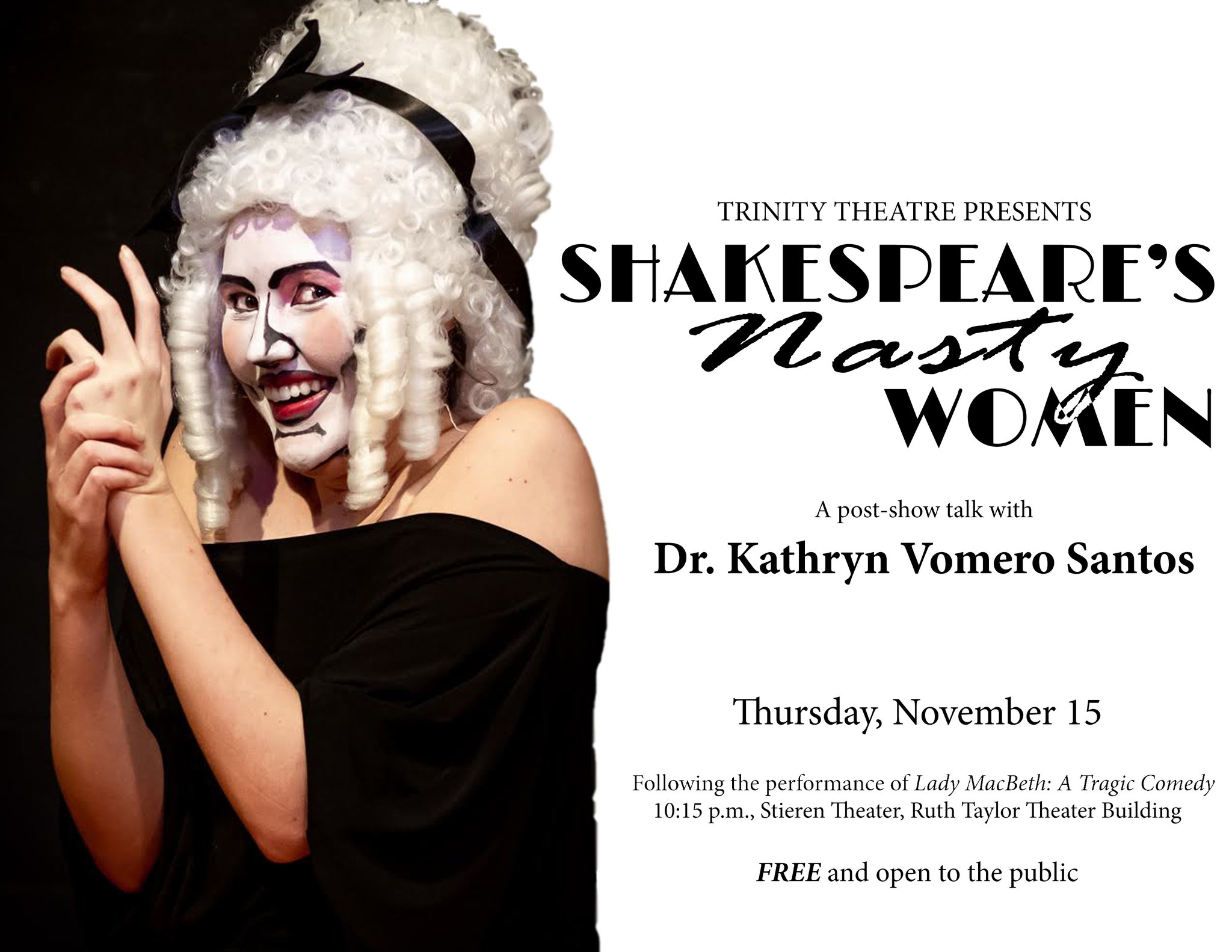 [images via Trinity University Theatre Department]