2018-2019 Season, Hill Country Community Theatre, near Marble Falls
Hill Country Community Theatre announces its 2018-19 season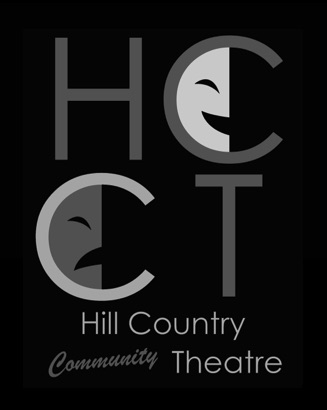 Cottonwood Shores/Marble Falls/Horseshoe Bay, TX – Hill Country Community Theatre announces its 2012-19 season. Featuring five productions, the season includes the musical comedy "Don't Hug Me, I'm Pregnant," a holiday comedy "Sorry! Wrong! Chimney!" the thriller/comedy "Ken Ludwig's Baskerville: A Sherlock Holmes Mystery," the comedy "Doublewide, Texas", and musical "Dirty Rotten Scoundrels". This marks HCCT's 33rd year.
"Many plays were considered for the 2018-19 season," said Mike Rademaekers, HCCT's executive director. "With two musicals and three comedies, we know that the plays we've chosen are ones our audiences will enjoy."
HCCT opens its 2018-19 season in September with the hilarious musical comedy "Don't Hug Me, I'm Pregnant,", book and lyrics by Phil Olsen, music by Paul Olsen. The folks from Bunyon Bay, Minnesota are back! Clara is looking forward to her baby shower when a freak snow storm hits. All roads are closed. Clara goes into labor and her husband, Gunner, is going to have to deliver the baby in the bar!
During December's celebrations, HCCT will produce the comedy "Sorry! Wrong Chimney!", by Jack Sharkey and Leo W. Sears. David, working as Santa so he can buy his wife a fur, says he's working late at the office. She finds out he isn't. The "other woman," the Santa burglar Kris Kreigle, his gun-toting fiancée, and a confused policeman add up to a rollicking Xmas tale.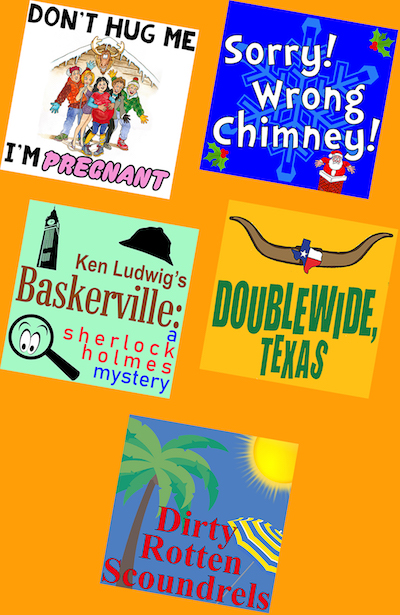 "Ken Ludwig's Baskerville: A Sherlock Holmes Mystery" follows in February. From the mastermind of mayhem, Ken Ludwig ("Lend Me a Tenor," "Moon Over Buffalo") comes a comedy about everyone's favorite detective. Sherlock Holmes and Dr. Watson must crack the mystery of "The Hound of the Baskervilles" before a family curse dooms its newest heir.
In April comes the comedy, "Doublewide, Texas," by Jessie Jones, Nicholas Hope and Jamie Wooten. The folks of the smallest trailer park in Texas—four doublewides and a shed—are thrown for a loop when the town of Tugaloo wants to annex them. Friends and enemies must work together to survive being swallowed up by "the big guys."
In July 2019, theatregoers will enjoy the sophisticated, suave and mischievous musical comedy "Dirty Rotten Scoundrels," Book by Jeffrey Lane, music and lyrics by David Yazbek. Based on the popular 1988 film, written by Dale Launer and Stanley Shapiro & Paul Henning, and nominated for 11 Tony Awards, "Dirty Rotten Scoundrels" takes us to the French Riviera for hijinks and hilarity. Lawrence Jameson makes his lavish living by talking rich ladies out of their money. Freddy Benson more humbly swindles women by waking their compassion with fabricated stories about his grandmother's failing health. After meeting on a train, they attempt to work together, only to find that this small French town isn't big enough for the two of them.
Season subscriptions are on sale now on the theatre's website, www.theHCCT.org. Season tickets offer savings over single ticket prices, advance ticket reservations and recognition in each program. HCCT is grateful to those generous individuals who donate monetary gifts with the purchase of season tickets. In addition to the benefits received as season subscribers, these donors also receive bonus tickets to the season shows.
For more information about season subscriptions, contact HCCT's box office at (830) 798-894