2018-2019 Season, Penfold Theatre
Announcing the 2018-19 Season!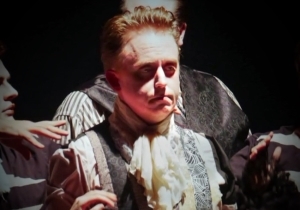 Nevermore
Music and Lyrics by Jonathan Christenson
October 25 - November 10, 2018
Ground Floor Theatre, Austin
In co-production with Doctuh Mistuh Productions
Nevermore is a unique and wildly theatrical musical play combining haunting music, poetic storytelling, and stunning stagecraft to tell the fascinating and moving life story of iconic American writer Edgar Allan Poe. A literary rock star in his day, Poe struggled with tragedy and addiction, poverty and loss, yet produced some of the world's most original, visionary and enduring literature before dying in unexplained circumstances at the age of 40. At once gorgeous and grotesque, Nevermore blurs the line between fact and fiction, exploring the events that shaped Poe's character and career and giving powerful expression to Poe's words "all that we see or seem is but a dream within a dream."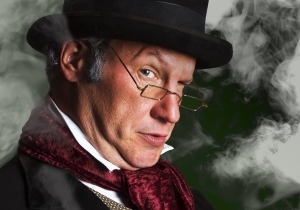 A Christmas Carol Classic Radiocast
Adapted from Charles Dickens by Nathan Jerkins
November 29 - December 23, 2018
Old Settlers Association of Williamson County, Round Rock
After putting their signature spin on holiday stories from the golden age of film, the players of the fictional KPNF radio station are reaching further back in time to recreate Dickens' cherished masterpiece like you've never seen it before. Ebenezer Scrooge, Bob Cratchet, the Spirits and dozens of others are brought to life by a small company of virtuosic voice actors and live foley sound effects reminiscent of "A Prairie Home Companion". Together, they tell the stirring story of an ice-hearted miser who is given a last shot at redemption one miraculous Christmas Eve night!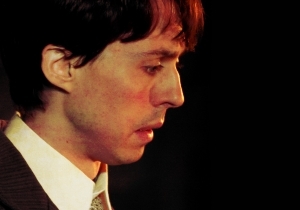 Crime & Punishment
Adapted from Dostoyevsky by Marilyn Campbell and Curt Columbus
March 21 - April 6, 2019
Ground Floor Theatre, Austin
As a police inspector interrogates a man about murder, we journey through the circumstances surrounding a gruesome killing. Why did it happen? And what would you be capable of in certain circumstances? Before Law & Order, there was Crime and Punishment. Performed in 90 minutes with only three actors, this chamber piece compresses all the tension and pathos of the novel into a powerful evening of theatre. Dive into the greatest crime story ever written, a tale of murder, motive and redemption that plumbs the depths of the human soul.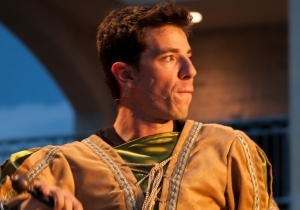 Henry V
Adapted from William Shakespeare by Joseph Garlock and Ryan Crowder
May 30 - June 22, 2019
Round Rock Amphitheater, Round Rock
In co-production with Violent Crown
Henry IV is dead, and Prince Hal is crowned King Henry V of England. With the nation in a state of unrest, Henry must leave his rebellious youth behind and strive to gain the respect of his nobles and citizens. Spurred by claim to parts of France and an egregious insult from the French Dauphin, Henry gathers his troops and prepares for a war that he hopes will unite his country. The campaign takes him deep into the heart of enemy territory, where, his numbers and supplies dwindling, Henry and his ragged band of brothers face impossible odds on the fields of Agincourt. The play is an action-packed war story that depicts the making of a legend.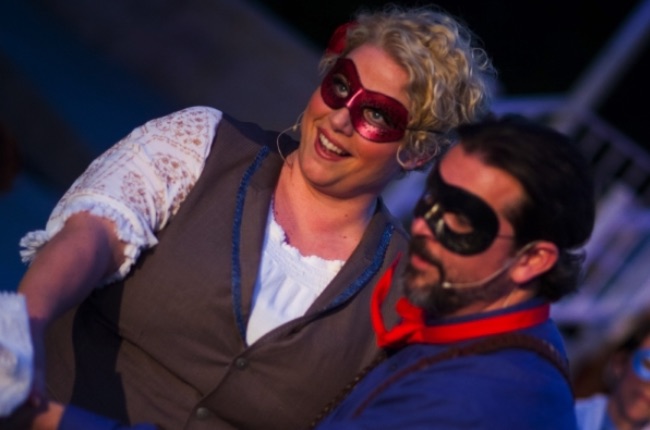 Save on tickets with a Season Membership
Save on tickets all year round and receive insider perks with a Season Membership! Members enjoy the following benefits:
One ticket credit for Nevermore
One ticket credit for A Christmas Carol Classic Radiocast
One ticket credit for Crime and Punishment
Free admission to Henry V
Ticket credits can be transferred from one production to another
Priority seating at each production
A free drink credit at each production
$5 off additional tickets to productions
No exchange fees, no ticketing fees
At only $65, a
Season Membership
is the best, most affordable way to see everything in the 2018-19 Season!